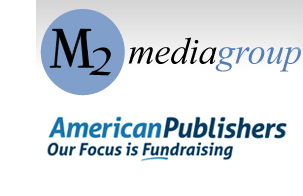 Magazine subscription agency M2 Media Group has acquired American Publishers, a magazine fundraising agency that works with schools and nonprofits, from Hearst Magazines.
Terms of the deal were not released.
M2 already operates a magazine fundraising program with the Girl Scouts—a deal it struck early last year—that has enhanced the traditional face-to-face and catalog sales with online storefronts. The company plans to apply this same strategy to American Publishers' school-based fundraising programs.
M2 says it represents more than 1,000 magazine titles through its DTP network and its programs use e-commerce and online retail channels as well as loyalty and reward efforts.
"M2 is the perfect fit for American Publishers," says Liberta Abbondante, senior vice president, consumer marketing for Hearst Magazines, in a statement. "They have taken fundraising to new levels with their Girl Scouts' partnership, and have the vision and technological expertise to do the same in the school market."
Growing & Leveraging Your Audience Database
Check out this related session at The Folio: Show, November 1-2 in NYC!
Audience data is more expansive and insightful than ever. Audiences exist in an array of silos—print, mobile, web, events, email,…