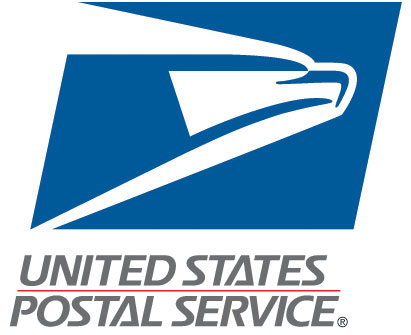 The U.S. Postal Service (USPS) ended its 2013 fiscal third quarter with a net loss of $740 million, bringing its year-to-date net losses to $3.9 billion. Despite aggressive cost cutting and efficiency increases, overall declines in first-class mail volumes are outpacing any gains.
The USPS says it will not return to profitability and long-term financial stability without congressional input via comprehensive legislation geared toward fixing its current business model.
"Without comprehensive postal reform legislation signed into law, our hands are tied and we expect multi-billion dollar annual losses to continue," says CFO Joe Corbett, in a statement Friday.
The USPS has tried to reduce the losses with cost-cutting efficiency measures like consolidation of mail processing facilities, delivery route reduction, the increase in non-career employee work hours by approximately 30 million and reduced operating hours at over 7,000 post offices.
"As our quarter three finances show, we are making progress with our business plan in areas we can control," USPS postmaster general and CEO Patrick Donahoe, said in a conference call Monday.
The business plan, a five-year blueprint the company released in April 2013, could provide at least $20 billion in savings and create a financially stable business model.
Labor groups have argued that a government mandate that the USPS prefund employee benefits is hindering the company's ability to come out from under its debt. Corbett spoke to the claim in the conference call, saying that while workers' compensation expenses were high, "to think prefunding is our only problem is far, far, far from the truth."
Still, the company will be unable to make the required $5.6 billion retiree health benefits prefunding payment due Sept. 30 or the $1.4 billion required payment to the Department of Labor for workers' compensation in October.
In reference to the proposed congressional legislation in both the House and Senate, Donahoe says, "there are some bright spots in there dealing with prefunding and addressing long-term retirement costs."
Bright Spots
 
While first-class mail revenue is down 0.9 percent on a volume decrease of 3.4 in the third quarter, USPS revenues have picked up in several spots.
 
Standard mail revenue increased 3.0 percent on a volume increase of 1.0 percent for the third quarter. Also, the USPS's ability to capitalize on e-commerce opportunities to grow their shipping business has helped slow the losses that plagued them last year.
 
There was continued growth in package business as total shipping and packages revenue jumped 8.8 percent in the third quarter over last year, driven mostly by revenue increases of 22.6 percent and 16.4 percent in the parcel and first-class package categories, respectively.
 
In addition, the USPS reports that subscription-based periodical deliveries have also been steady.
 
"The monthly periodicals continue to be pretty stable," says Donahoe. "Where we see losses in periodicals is in the weeklies. They are facing the same problem that newspapers and we are facing and that is digital."
 
Get the Most Out of Facebook, From Video to Organic Posts and Beyond
Check out this related session at The Folio: Show, November 1-2 in NYC!
The world's premier social network has never been more important as a distribution and engagement channel. But visually appealing images…