People on the Move | 11.7.13
New hires at Fortune, Fast Company, Buzzfeed and more…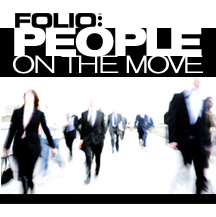 Isabel Wilkinson is joining the The Cut as senior editor. Wilkinson was most recently the fashion and arts editor at The Daily Beast

Jim Roberts joins Mashable as executive editor and chief content officer. He has previously served as executive editor at Reuters Digital and as assistant managing editor at The New York Times. 
Uri Friedman is now global editor of TheAtlantic.com. Friedman joins from Foreign Policy, where he served as deputy managing editor.
Evan Clark has been promoted to deputy managing editor from deputy editor of business at Women's Wear Daily. 
Piper Weiss has been appointed executive editor of news at Refinery29 after most recently serving as senior features editor at Yahoo! Shine,  
Fortune recruits two new editors:
Megan McCarthy is now Fortune.com's senior editor. Prior, McCarthy was deputy technology editor at Reuters.com. 
Andrew Nusca will join Fortune as a senior editor. He previously served as a writer-editor for ZDNet and the editor of SmartPlanet. 
Victoria Bekiempis has joined Newsweek as a senior writer. She most recently covered the Upper East Side as a reporter and producer at DNAinfo.com.
Ann Brady has been named executive editor at StyleBistro.com. Brady comes to StyleBistro from the Shopzilla search engine beso.com.
Jeff Beer is joining Fast Company's "Co. CREATE" where he covers creativity, culture and commerce as a senior writer. He previously was a staff writer at Canadian Business. 
Mark Schoofs joins BuzzFeed as editor of investigations and projects. Schoofs currently runs a team of seven reporters as a senior editor at ProPublica. 
Hassan Fattah is leaving her post as The National editor in chief to start as director of communications at GEMS Education. Bob Cowan is now acting editor-in-chief. 

11/07/2013