Nicholas Ferris
Global Business Manager, Bloomberg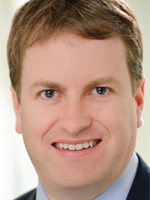 • Ferris was instrumental in building the b-to-b newsletter publishing group The Bloomberg Brief.
• He launched 19 new titles in two years and grew circulation to 245,000.
• Distributed more than 33 million e-newsletters across 190 countries in the last 12 months.
• Personally drove advertising growth to $600,000, with $1 million expected in 2013.

10/08/2013