Hearst to Launch Dr. Oz-Themed Pilot Magazine
First issue to launch in Q1 2014 with an 800,000-copy distribution.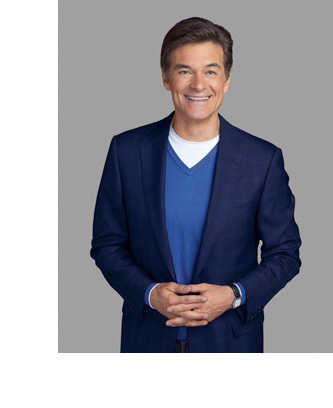 Hearst is set to launch a pilot issue of a new women's lifestyle magazine in partnership with Dr. Mehmet Oz, host of the syndicated Dr. Oz Show. The magazine is expected to follow the same model Hearst Magazines has honed through partnerships with Scripps Networks' HGTV and Food Network.

The first issue will debut in first-quarter 2014, with 800,000 copies to be distributed—350,000 to newsstands and 450,000 to select subscribers of other Hearst titles.

A second issue will follow and regular frequency could kick in in the second half if the title has legs.

As of now, details on cover and subscription pricing are not available, but a spokesperson says pricing will be in line with the other recent print launches.
A title will be announced shortly.
The Hearst-Dr. Oz connection goes way back. He's been featured in and contributed to Hearst titles and The Dr. Oz Show is jointly produced by Oprah Winfrey's Harpo Productions, Inc. and Sony Pictures Television.
Dr. Oz will appear on the cover of the first issue, says the spokesperson, but it's unclear whether he'll be featured there each issue, as Oprah is with her magazine. "His presence will be felt throughout the pages of every issue. This magazine will speak to women who love Dr. Oz and what he stands for, which is living well, and we will determine what that means in terms of visuals as we evolve the project," she says.

While the company has been successful with its HGTV and Food Network brand partnerships so far, titles attached to a specific media personality have had a bumpier trajectory.

O, The Oprah Magazine pages were down in the first quarter this year almost 6 percent compared to the same period last year, following a 15 percent decline for full-year 2012, per PIB numbers.

Hearst used similar distribution for the pilot issues of Food Network and HGTV magazines. Yet, the company has much higher circ ambitions, which means the Dr. Oz title will need to ramp up quickly.

"Magazines with 300,000 units of circulation aren't optimal for us—we're really looking for 700,000 at the low end and 4 million at the high end, so we need a passionate audience of scale," John Loughlin, Hearst Magazines executive vice president and general manager, told Folio: sister title Audience Development early last year. 


06/24/2013