Hanley Wood Boosts Market Intelligence Group with Metrostudy Deal
Acquisition of research firm adds broader data capabilities.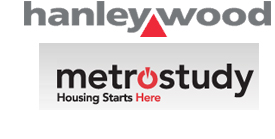 Hanley Wood has put some of the capital it received from its new owners to use by acquiring Houston-based market research and information firm Metrostudy. The deal firms up and expands the structure of Hanley Wood's Market Intelligence group, with the group operating from here on out under the Metrostudy name.

The Market intelligence Group, headed by Chris Veator, who joined the company from Thomson Reuters in August, has become a key unit within Hanley Wood. CEO Peter Goldstone has said he wants to double its revenue contribution from its current 10 percent share to 20 percent.

Going forward, the Market Intelligence group will operate under the Metrostudy name as a standalone entity, with Veator remaining in the lead role as president. The deal provides Hanley Wood with broader geographic research coverage and more data products.  

Current Hanley Wood and Metrostudy customers will still have access to the two companies' research databases—Hanley Wood's Housing Intelligence Pro and Metrostudy's Metrosearch. Veator says the two will eventually be unified, but in the meantime, customers will have the added benefit of two hours of consultation from a Metrostudy regional research director, as well as access to a quarterly regional briefing and networking event. 
Most of Metrostudy's executive team, including Mike Castleman, Jr., Jack Inselmann and Phillip Rassel, will be joining the company as senior vice presidents. Metrostudy's CEO and president—Mike Castleman, Sr. and Mike Inselmann—will continue as consultants during the transition period.
Hanley Wood will continue to expand its research capabilities and product offerings, says Veator. "We are very focused on expanding into new geographies and we are either going to do that through our own organic methodology or we will absolutely be looking for acquisitions of data providers for geographies we don't cover now," he says.   


01/03/2013