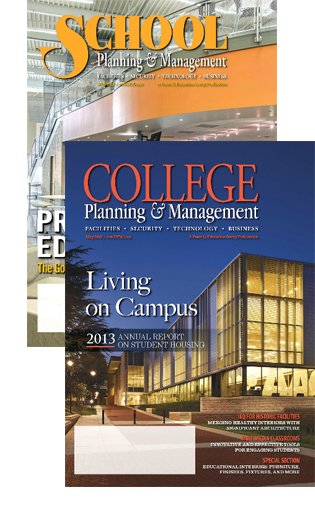 1105 Media has acquired two brands from education media company Peter Li Education Group. School Planning & Management and College Planning & Management will be added to 1105's education group, currently anchored by T.H.E. Journal and Campus Technology.
The deal matches up with 1105's two existing education brands, expanding reach into the K-12 and higher education markets. School Planning & Management and College Planning & Management reach 48,000 and 30,000 through controlled circ, respectively.
Terms of the deal were not released and 1105 Media president and CEO Neal Vitale declined to offer specifics, but says the brands were "well-priced and [it was] a nicely accretive acquisition for 1105."
In that sense, the deal was for the publications and related assets only. There are no associated events. However, the new assets will support a previous event acquisition, Learning Environments Conference and Exposition, made in 2011, and 1105 plans to expand the publications' multiplatform footprint. 
"We can now expand the SP&M and CP&M brands into comprehensive, multi-channel resources that encompass print, online and events," says Wendy LaDuke, president and group publisher of the Education Group, in a statement.
While T.H.E Journal and Campus Technology both went all-digital last year, Vitale says there no plans to do the same for the acquired brands.