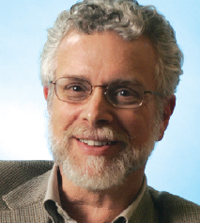 In 2012 I joined Summit Business Media as CEO and I'm now in the roiling financial services markets. Very specifically, we create content for the financial advisors, insurance agents and brokers who build, manage and protect wealth for both individuals and enterprises.
In this b-to-b market, unlike the technology market I played in for more than 30 years, marketers still distribute their spend equitably (and wisely) on branding and demand generation across print, digital and live channels.
While we expect digital marketing to continue its torrid growth in 2013, there will be a difference—lower rates of growth on impressions-based web advertising. As a larger portion of the budget is spent on digital, marketers are asking—appropriately—"What about audience engagement? What information is our audience consuming? Where are they getting it?"
Clients want to measure the readers' interest in what they see. They want a higher return on investment of their digital dollars and they'll get it through customized web units, lead generation programs and other services.
We also believe the desire for "quality connections" with the audience will create a spike in demand for marketing services and live events. In 2013 our dedicated marketing services business unit, led by Jeff Patterson, is anticipating double-digit growth. The group brings together our lead generation, marketing data, and custom creation units—and functions in lock step with our media businesses.
We've invested heavily in custom resources in an effort to provide marketers with the audience engagement they are seeking. The custom unit produces a wide variety of integrated programs and can also support our clients' need to accelerate and amplify creation of assets for their "owned" content programs.
This is the direction that we think Summit and the b-to-b media industry must pursue, in 2013 and beyond—customer-centric solutions that bring every asset in the company to bear on our clients' needs.
Increasingly, we believe this will require value-added lead generation and great multichannel marketing options that, taken together, provide clients with measurable, results-driven programs drawing on content creation, audience marketing and creative capabilities from across Summit Business Media.
That's the challenge…and that's the opportunity.