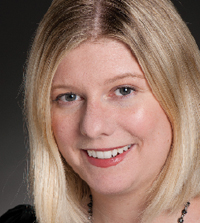 2012 was a year of change for Future. The main focus was pivoting the company from one that had a reputation as a "print company" to a hybrid media company. Results support this change as U.S. digital traffic increased by 96.8 percent mainly due to the launch of TechRadar.com and the partnership with GameFly. In addition, Future seized leadership in the tablet revolution by creating Future Folio, software created and developed by a content team. In addition, Mac|Life and T3 became two of the best-selling interactive editions available on all the digital channels including Apple Newsstand, Google Play, Amazon, Nook and Zinio.
That said, 2013 will not be a year in which we can rest on our laurels. We have committed to making the U.S. business profitable and continue to grow our digital portfolio.  We will continue to invest in mobile and tablet innovation and at the same time evolve our desktop properties.
Every media company knows that mobile will be one of the main portals moving forward, which means all of our media needs to be easily consumed on any size screen. One of the first big pushes will be unveiled in December when we re-launch GamesRadar. In addition, we will continue to diversify our revenue stream through creative solutions growth via experiential programs for our partners. This approach is an innovative use of our creative capabilities and our audience reach.
As Future has had to change, so have most consumer media organizations.  Although the editors still have a strong voice, they now are challenged with pushing it beyond their own borders. Internally we encourage all of our content teams to connect with readers and users via multiple platforms and venues. A great example is how our brand PC Gamer evolved over the last year. What started out as the number one PC gaming magazine is now the number-one PC gaming brand across the digital sphere due to the birth of social channels such as Facebook and Twitter. Because of these active communities, we were able to drive the users to pcgamer.com, which grew 29 percent from 2.8 million to 3.6 million in 2012.
We also know that 2013 will not be without challenges. Media is moving at the speed of light and new channels launch everyday. Therefore, we must continue to explore and determine how we can effectively springboard from new platforms. Some of these experiments may fail, but as I tell my team, the worst thing that can come of trying is no impact at all.