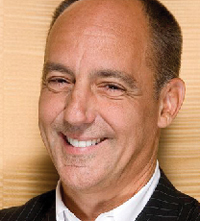 We at Hanley Wood are aggressively changing and disrupting our business model. The construction market is recovering from a massive recession, which has compelled us to rethink how we serve our customers.  Our goal is to "lead the recovery" for them.  We can influence our future by helping our customers grow. This evolution means the next chapter of our company's history will not resemble the last.
In 2012 we saw significant growth in our data, event, and digital businesses that resulted in rewarding improvement on the bottom line. Our focus has been to position the company for that moment when market forces align, and everyone knows it's "go-time."  We ask ourselves each day if what we are doing is creating engagement with our audience that will result in an accountable outcome for our customers in a way that will make our company grow. If not, why do it?
Our priorities for 2013 are:
 • Invest in the delivery of data that gives our customers important market insights, so they can respond to market opportunities quickly and effectively;
• Build robust digital assets to increase engagement with our audiences that provide new opportunities for our customers through lead gen, online education, social, and mobile;
• Expand our marketing services expertise to deliver end-to-end strategic content solutions for our customers;
• Leverage our convening power to super-charge our "must attend," world-class, face-to-face events;
• Extend the power of our dominant, trusted brands to serve our markets daily online, monthly in print, and episodically in person.
We have reinvented the company in all areas:
• our talent;
• our portfolio and platforms;
• our content organization and workflow process;
• our sales organization and go-to market strategy;
• and even our physical workspace.
Going forward, we will lead with data-driven solutions that help our customers define their future. We will support their effort to become "lean-forward" organizations that capitalize on the exciting construction market recovery.