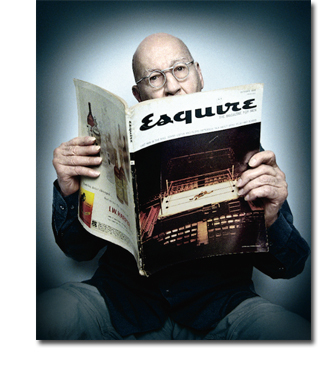 Fast Company's annual design issue celebrates the 50th anniversary of the first cover that legendary art director George Lois created for Esquire magazine. This photograph, by noted photographer Platon, is available only in the iPad app version of Fast Company's October 2012 issue, which is out today, September 12.
On the October 1962 cover of Esquire (which Lois is holding), he accurately predicted that boxer Sonny Liston would defeat Floyd Patterson in their upcoming heavyweight championship fight. That opinion at the time was decidedly in the minority, so much so that the publisher's letter inside the magazine disavowed Lois's prediction, saying "we'd prefer to believe that Liston can be stopped, and that Patterson is the one that can do it." (Note: Liston knocked out Patterson in the fight's first round). Says Lois, "The press wrote about the chutzpah of calling a fight on a magazine cover, and the issue was a sellout."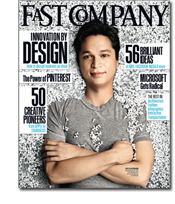 Read more by George Lois on his first Esquire cover (and many others) here. The Fast Company October 2012 iPad app is available here. The October issue features Pinterest CEO Ben Silbermann on the cover. (Photograph: Art Streiber, creative director: Florian Bachleda.)
Thinking Outside the Box in Editorial Management
Check out this related session at The Folio: Show, November 1-2 in NYC!
Consumer media consumption behavior has changed dramatically in the last 10 years as social media and mobile have become ubiquitous.…