David Zinczenko to Leave Rodale
Bill Phillips to be elevated to VP, EIC of the magazine.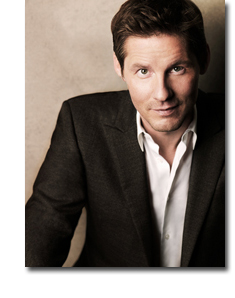 David Zinczenko, senior vice president and editor-in-chief of Men's Health, is leaving Rodale, the company has confirmed following a report by New York Post's Keith Kelly. Rodale says the decision was mutal to not renew his contract at the end of the year.
In the meantime, Zinzcenko is out in an official capacity as of end of day today, but will continue with Rodale as a book author.
An internal memo sent this afternoon notes Zinczenko's departure and details the editorial shift that will occur in its wake.

Bill Phillips, currently editor of MensHealth.com and executive editor of Men's Health magazine, will become vice president and editor-in-chief of the magazine. Peter Moore, currently the editor of Men's Health magazine, will be promoted to vice president and editor. Adam Campbell, executive editor of MensHealth.com and fitness director of the Men's Health brand, will become editor of MensHealth.com.

"He's one of the hardest working people I've ever known, and I've known a lot of good, smart workers. He deserves a break," says a source with direct knowledge of Zinczenko's departure. 


11/19/2012