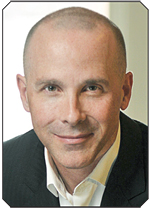 Brogan has proven that maintaining a focus on and investment in high-quality content is a proven long-term strategy.
The battle over circulation attrition has been particularly pronounced over the last few years, but not for Denver's 5280 magazine. Named for the city's elevation over sea level, the magazine has managed to increase its paid subscriptions by 40 percent over the last five years—without a traditional direct mail strategy.
5280, which is practically a perennial National Magazine Award nominee—the title just secured its fifth, this time in the online video category—now counts 45,000 paid subscriptions and sources 300 subscriptions per month from its website and routinely sells more than 20,000 copies on the newsstand.
The attraction, says Brogan, is in the magazine's content. To him, circulation and content go hand-in-hand. "You can't have one without the other," he says. "At a time when everyone seems to be cutting back on editorial budgets, we've proven that investing in quality editorial is the only real road to long-term success."
That focus on content started back when Brogan founded the magazine 20 years ago. "The reality of it is it took us the first 10 years of clawing and scratching just to get our heads above water to start doing the kind of stories we wanted to do," says Brogan. "But when we got to that point and could start harnessing the more long-form and investigative stuff, it was at a time where there was even less of it."
The paucity of long-form provided a nice benefit for Brogan: "When we started letting people know that we were doing this kind of work there was a lot of talent out there that was willing to relocate," he says.
In the meantime, innovation is embedded in the brand's evolution. A recent Groupon experiment yielded 4,700 subscriptions in 24 hours with a decent 35 percent renewal rate.
In the works are ancillary publications—a 5280 Home and 5280 Traveler—which will start as one-offs with the hopes of increasing frequency down the road.
VITAL STATS: Paid subscriptions have increased 40 percent over the last 5 years. 5280 regularly sells 20,000 copies on the newsstand.