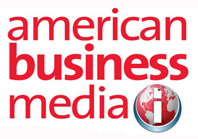 American Business Media (ABM) reports that total revenue for b-to-b media stayed flat from 2009 to 2010. However, declines in tradeshow and print revenue were partially offset by aggressive growth in digital.
The 2010 Business Information Network (BIN) report shows that tradeshow revenue fell 6.4 percent to $10.2 billion in 2010. Print also dropped, down 1.3 percent to $7.4 billion.
Tradeshow revenue accounted for 42.9 percent of overall b-to-b revenue in 2010 (down from 45.6 percent in 2009), while print as an overall percentage fell slightly from 31.4 percent to 31.1 percent.
Digital boasted the biggest growth in b-to-b dollars, up 15 percent to $4.6 billion in 2010 and represented 19.3 percent of overall b-to-b revenue in 2010 (up from 16.7 percent in 2009).
Data revenue also increased, earning $1.6 billion in 2010, up from $1.5 billion in 2009. Data's overall share in b-to-b revenue was up, growing from 6.3 percent in 2009 to 6.7 percent in 2010.