Peter Goldstone Named President of Government Executive Media Group
Former Hanley Wood pres. takes over Atlantic Media's b-to-b group.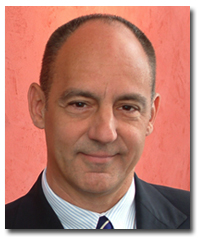 Atlantic Media has named Peter Goldstone president of its Government Executive Media Group, which serves federal managers and agency leaders in Washington.
Goldstone most recently served as president of b-to-b publisher Hanley Wood and left in November after a corporate restructuring that eliminated the president position.
Government Executive Media Group includes Government Executive magazine, a series of newsletters covering news, government technology and government careers, and events such as Excellence in Government.
The revenue ratio is as "healthy as I've ever seen one," according to Goldstone, who says the Government Executive Media Group already sees more than 50 percent of total revenue from digital. 
"This is a group that's very dominant in brand quality and share of mind with the highest levels of government," says Goldstone. "It's a very horizontal publication with lots of opportunity to grow in different verticals with different platforms, whether that's content-based or marketing and information services. There could be a huge educational imperative with Government Executive."Â  Â 


02/22/2011