If you thought that just because you simply survived the recession you're in the clear, think again. Those of us who were able to continue innovating are on the right track, but there's still much work to do. Here, we asked some of the industry's foremost thought-leaders to weigh in on how their companies are currently performing, what's top of mind for 2012 and where publishers specifically need to focus their innovation.
While some contributors were more begrudging than others to speculate on next year's outlook, most predicted growth, but were decidedly conservative in their metrics. Mobile and digital continue to figure heavily into strategic growth plans, but some of our contributors caution against losing site of, or detracting from, the value of the print platform.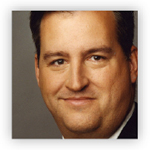 Tom Harty
President, National Media Group, Meredith Corporation
While it is always impossible to predict, we expect the economy will continue to recover at its current slow pace. Hopefully the Olympics and the presidential election will add growth to the media sector.
The magazine media business has seen steady recovery, which we expect to continue. In terms of the consumer side, we have been performing well, with solid growth in audience and consumer engagement for our brands both in print and electronic formats.
On the marketing side, the expanded importance of measurable accountability for marketers, such as our Meredith Engagement Dividend powered by Nielsen, will certainly become even more important as brand marketers seek ways to grow their bottom line. It is good to see this focus on ROI gaining traction across the industry, and we are excited to see other companies embrace initiatives in this area.
We must continue to innovate and connect with the customer whenever and wherever she wants to engage with our brands. That being said, we can't lose focus on the fact that the vast majority of our consumers still embrace our printed products. The key will be finding innovative ways to create the ability for them to seamlessly move between our print and digital brand offerings.
There are two areas where we see real impact. First is the explosion of video on digital platforms. We just announced a new digital partnership with Google and You Tube to create an original web series called "Digs" which is a fun but informative range of programs on home décor, design, etc. This series is being created by Meredith Video Studios, which we launched about six years ago and has quickly become one of the premier creators of original video content for digital and broadcast platforms.
Secondly, the expansion of the mobile wallet is the most exciting and interesting development. It is clear that smart phones are quickly changing the brand transaction process. Their continued growth and usage by our customers is something we have embraced and believe will have a significant impact on our long-term business model.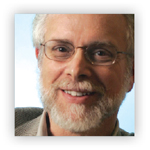 Steve Weitzner
chairman and CEO, Ziff Davis Enterprise
We are expecting the economy to grow modestly in 2012. It's a presidential election year and we usually see all kinds of projections for advertising growth, but I think for most b-to-b publishers that's just a "damn statistic" that is based on campaign spending on mass reach vehicles.
I think the b-to-b sector may see some small growth in print advertising again this year, but the big growth will continue to be in digital—especially the newer "engagement advertising units" that combine branding and demand generation elements.
In our market the biggest digital imperative is to move decisively to capture the audience wherever and whenever they prefer to access and interact with content and with each other.  In these early days of smart phone and tablet consumption that means covering all of the platforms with a variety of offerings—that's what we've tried to do with our OmniDigitial initiative.
Mobility is clearly the number-one force this year. Penetration of smart phones and tablets has hit a critical mass, professionals are demanding a "consumer-like" experience from their business technology, and these devices build "extra time" into the workday during the commute and away from the office.
New content consumption habits—especially on personal digital devices and new technologies like "smart TV"—open the door to different content business models. Some ideas that were tried in the early days of the web, such as "Tiny Transactions" or "pay per access" may work better on personal electronics.  Publishers who invest in unique content like original research that is not widely available for free may have some success in this regard.  In b-to-b there is so much good, free content available to professionals that I am skeptical about big growth in paid.
In b-to-b it is not a matter of whether or not to do digital but how much, how fast? The sector my company serves is full of IT professionals who eat, sleep and breathe technology and need to stay ahead of the market in their own usage, so digital has moved faster than in other markets. But I am very sure that the majority of people I see on the train every day reading their tablets or constantly looking at their smart phones are not IT pros, so every publisher—consumer or b-to-b—needs to keep moving where the audience is going.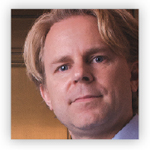 Justin Smith
President, Atlantic Media Company
I expect 2012 will muddle along at or around 2 percent GDP growth with some upside or downside depending on the resolution (or not) of the Eurozone crisis.
I think magazines will begin to face more pressure than in the past two years.  Print pages will drop more than 5 percent and print subscriptions/newsstand revenue will fall faster, too, only to be partially replaced by digital subscriptions.
Acquiring entrepreneurial, digital talent and creating cultures that allow them to succeed will be the biggest digital initiative, while tablet adoption will have the biggest impact on the business model.
More magazines will gravitate toward paid content, but it will be hard, especially for those unwilling to charge more for digital platforms.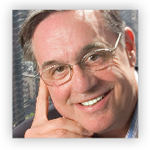 Clay Hall
CEO, Aspire Media
Since I don't have a crystal ball and nobody else does either, I always assume "no change" and end up pleasantly surprised or unpleasantly concerned, depending on what actually occurs.  But we never make assumptions about things we can't control or predict.
For consumer-driven magazines like the ones that Interweave owns and operates, we expect them to continue to grow. I'm not so sure about ad-driven consumer magazines. And despite our concerns about newsstand sales, we see a lot of upside for derivative revenue streams (products) like ePatterns and eProjects (disaggregated magazine content sold as a la carte downloads); CD compilations (digital libraries); and digital subscriptions and single copies. So despite softness at the newsstand, we believe we will still get growth because of the growth in these other areas. We expect advertising to be slightly up.
Creating, marketing, and delivering to tablets and expansion and enhancement of e-commerce channels will be the biggest digital imperatives.
Reaching a critical mass of tablet owners (currently 9 percent of U.S. adults and 25 percent of Interweave customers) is having the biggest impact for us. We think that in Q1 2012, 35 percent or more of Interweave customers will own tablets.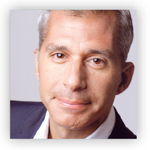 Dan Lagani
President, Reader's Digest North America
Predicting economic performance in 2012 is the $1 million dollar question, and if anyone tells you that they know, it's likely they don't. At Reader's Digest, much like we did in 2011, we're planning to grow our business in a slow to no growth economy.
If anybody is looking at their sector as magazine-based, they will be looking at a very difficult time in 2012. At Reader's Digest, we made the conscious decision to look at our business as a brand rather than as a single media platform. It's not about magazines anymore, but about brands that are able to place content and advertising effectively across all platforms.
Reader's Digest made a concerted effort to do that in 2011. We took a brand that had lost its focus and returned it to its roots to give it clarity, and undertook a strategy to provide consumers with content when they want it, where they want it. We simplified the organization to make it easier for our clients to buy Reader's Digest across all platforms, and attracted new leadership to bring it all together in the market.
The effort paid off. Reader's Digest finished the year in the top 5 for year-over-year ad gains for magazines, seeing a 16.9 percent increase in ad pages when the rest of the industry saw a 2.5 percent decrease. Reader's Digest also expanded content to all digital forms, becoming the number-one selling magazine on the Amazon Kindle, and a top seller on the Apple iPad and Barnes & Noble's Nook.
The greatest challenge for all publishers is how to successfully address the variety of digital platforms available to consumers. The consumer is now in control. It is up to us to figure out how the consumer wants their content delivered. To do that, we must keep abreast of a constantly evolving digital landscape, including social media, in order to build digital relationships with our consumers. 
Reader's Digest is in the desirable position of having 85 percent of our revenue come direct from consumers. Our focus in 2012 is to use our digital presence to acquire more customers, and create a relationship with them that involves ongoing digital transactions. We see a business advantage to moving customers from mail to digital, and getting them to continue to use digital transactions to acquire and renew our products.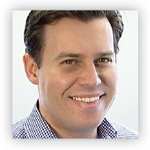 Jay Kirsch
vice president, general manager, AOL Industry
I expect things will be better, though hardly great. In the advertising marketplace, huge spends on the election and the Olympics may mask underlying weakness. As for the overall economy, I think we will continue to see recovery in sections of the country that came out of the real estate depression more quickly, while other regions still suffering from personal debt and low employment are likely to suppress consumer spending. Depending your point of view, I'm either cautiously or naively optimistic that we will see action from Washington on job creation during the year. And, of course, Europe remains a huge question mark.
The biggest digital imperative for media companies is to build media products that satisfy advertiser thirst for social media marketing while also providing return metrics they have become accustomed to online; in other words, proving that someone "liking" something means they will buy it.
If a lower priced tablet becomes adopted by a large consumer audience, that would be a game changer.
Magazines with outstanding circulation economics should be taking a hard look at paid content, as consumers appear willing to make impulse buys on phones and tablets which they have resisted on the PC. Outside of paid content, it's worth exploring secondary revenue streams to compliment advertising as newsstand and subscription revenue continue to decline.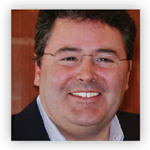 Rick Sedler
President and Founder, RMS Media Group
The U.S. economy in 2011 under-achieved even relative to most unaspiring expectations, yet RMS had a record year. We see continuing recovery during 2012 with retail and national accounts, but I believe measurement will be in terms of how much better it is compared to how bad it was. And, eventually, we will get back to how good it is. The small improvement in unemployment will help and it is certainly better than a slide back into recession. This should equate to a moderate change in perception for the better.
I think we have seen a shift from marketers doing nothing, to doing something, to measuring what works. In turn, we are seeing increased attention to planning, strategy, and an opening up of budgets. We should see some of this result in business for publishers in 2012.
In the near future, the print sector will reach a variation point at which they will begin to lose significant share to digital media. I'm not convinced it is here yet, but we had better start working as if it is here.
When the rich media content is developed so that the experiential aspect is much grater than just a digital version of the print, it will create a desire to shift in greater numbers to digital or create a reader's desire to be a customer for both.
When the readership numbers increase so that we, as publishers, can assign specific and dedicated access, we will start creating real revenue. When this becomes a reality we will stop considering producing digital content as an added value, and for some small regional publishers at a cost, we will develop a realistic rate card for digital media that drives revenue and earns a real profit in an independent division.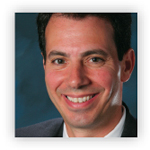 Brian Ceraolo
Executive Vice President | Group Publisher, Peerless Media LLC
I think 2012 is going to be more of the same until the election. I don't see unemployment improving much at all, and I feel many small and midsize businesses will continue to hold back on hiring until they know what direction the country is heading. There is too much uncertainty now with taxes and healthcare. With so much up in the air, I doubt there will be much change until then.
We saw a decent improvement in 2011. According to IMS, b-to-b magazines saw an average increase of 4 percent in ad pages from January to September over last year. I attribute this to the combination of a slight improvement in the economy over 2010, and that more advertisers are using integrated marketing strategies now rather than sticking to just one medium. I see 2012 continuing that trend and delivering another small increase. I'm personally forecasting a 2 percent increase for my brands.
Innovation is an imperative for publishers. In my view, there are still too many brands competing in all of the different markets; some of which are just hanging on from the recession. There will continue to be attrition as the weaker brands won't be able to compete with the financially stronger ones. The brands that continue to innovate will see revenue growth while the ones that cannot will be forced to lower prices on their existing products just to stay viable, until they have no choice but to sell or shut down.
In our market, no one recent development has significantly altered the business model. I feel that the next "big thing" will be a 24/7 online environment that combines all of the things that our individual online products provide now:  Exposure, leads, traffic and branding. A resource that provides all the information that a reader could possibly want on a product, company or industry. This will also deliver highly qualified leads to the sponsor that will be nurtured before delivery. Sponsors will walk away with the best leads they've ever generated from a b-to-b publishing company. If done right, it could be a game-changer.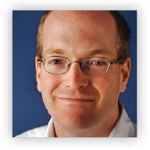 Abe McLaughlin
product manager, The Christian Science Monitor
2012, the year of:
• The social tipping point: As our brands start to have more (sometimes many more) Facebook fans and other social followers than print subscribers, we'll start working harder to engage and monetize them. Our Facebook marketing budgets are about to skyrocket.
 
• Zipcar for news: Zipcar asks its customers three basic questions: Where do you want to go? When do you want to go? How do you want to get there? With Twitter, email newsletters, and other tools, we're increasingly asking our customers: What do you want to know? How do you want to learn it? By when do you want to know it? If we don't move fast enough in packaging our content in user-useful ways, platforms like Flipboard will do it for us.
• Publications as platforms: It's not about the content publishers create. It's about what our customers do with the tools and insights we provide: Push their agenda, get noticed, impress their friends, rally their troops. When our offerings help our customers succeed at their causes and passions, we prosper. 
Pay-to-Play: How to Use Paid Ads on Social to Amplify Your Brand's Content
Check out this related session at The Folio: Show, November 1-2 in NYC!
Many social networks are turning to paid posts as their main source of revenue—none more so than Facebook, Instagram and…