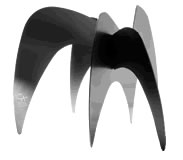 The American Society of Magazine Editors for the first time this year will honor 37 publications for their digital initiatives. The association Wednesday unveiled the nominees for the National Magazine Awards for Digital Media—otherwise known as the Digital Ellies.
Leading the pack is National Geographic with five nominations, followed by New York with four. The Atlantic and Sports Illustrated come next with three nominations each.
Among the 12 awards categories are "General Excellence in Digital Media," best "Mobile Media," best "Digital Media Design," and best "News Reporting." Among the nominations were five online-only magazine brands, including Epicurious, The Daily Beast and Slate.
The National Magazine Awards for Digital Media will be handed out March 18 in New York in conjunction with the Magazine Publishers of America's Magazines 24/7: The E-Reading Revolution conference.
Click here for a list on nominees.
New Ecommerce and Paid Content Models
Check out this related session at The Folio: Show, November 1-2 in NYC!
Media companies responding to challenges in advertising are looking harder than ever at ecommerce, both selling products to readers and…