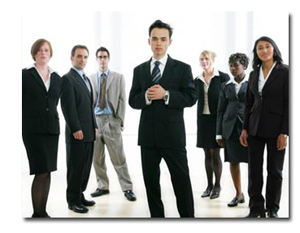 Who says publishing is an old person's game?
On the contrary, as the magazine industry, and media in general, evolves into avenues beyond print and traditional advertising models, a crop of fresh, young talent is surging to the top, leading their companies in their respective fields of work and innovation.
For the November issue, FOLIO: will be profiling 13 of these rising stars, looking at how they're redefining traditional roles such as editorial, sales, production, design and audience development, as well blazing a trail in new types of positions in social media and e-commerce.
And every one of them will be younger than 30.
While we have a pretty solid idea of who we're going to write about, we don't want to miss anyone. So, we want to hear from you! Tell us who you think is deserving enough to make the list and, most importantly, why. Just fill out the form below.
[EDITOR'S NOTE: Although I technically am still "under 30" I unfortunately will not be eligible to make this list. So, I regret to say that you'll have to hold those nominations…]
Pay-to-Play: How to Use Paid Ads on Social to Amplify Your Brand's Content
Check out this related session at The Folio: Show, November 1-2 in NYC!
Many social networks are turning to paid posts as their main source of revenue—none more so than Facebook, Instagram and…