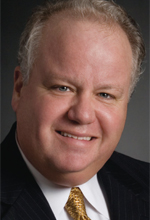 Inside Columbia's event operation has made a major impact on the magazine's overall revenue and insulated the magazine from the economic doldrums of 2009.
The power of events has not been lost on magazine publishers. As a standalone revenue stream, they're a high-margin, money-up-front operation—perfect for smoothing out the peaks and valleys of other revenues. Yet among smaller publishers, events can be a tough business to break into. The flip side is the revenue potential for a small publisher can be even more pronounced.
The 12,000-circ. regional magazine Inside Columbia, which serves the 90,000-population city of Columbia, Missouri, has tailored some big event ideas into its own market and staff limitations, generating more than $400,000 in revenue—30 percent of the magazine's overall revenue.
Food and wine festivals, national speaker series and magazine-sponsored dream homes, frequently the domain of much larger publications, have become serious business for Inside Columbia. Publisher Fred Parry sold 2,500 tickets to his first Wine and Food Festival in 2008 and in 2009 attendance did even better. Parry says the festival should pass the 4,000 mark in 2010. A new event this year—a blind wine tasting—attracted 200 attendees in March. "That's a lot of people for a wine tasting," says Parry, "and a lot of wine!"
And sponsors have been attracted to the magazine's event quality. "At our Best of Columbia party in April [2009], we had 1,700 people show and 60 or 70 exhibit booths," says Parry. "It was one of the largest crowds ever in the expo hall. The message was, 'Wow, his magazine knows how to move people ad attract a crowd.'"
For a smaller publisher like Parry, who can feel economic impacts more acutely, events can make tough years much more tolerable. "In a year like 2009, I [had] a mediocre June and July in the magazine but the Wine and Food Festival will make up for a couple months of revenue," he says. "These events are critical."
So critical, in fact, that the company was able to launch two new publications in 2009, CEO and PRIME, which, says Parry, have become a hit with two sought-after demos in his market—local business leaders and high net worth baby-boomers.
VITAL STATS: Inside Columbia's events generate more than $400,000—30 percent of the magazine's overall revenue.