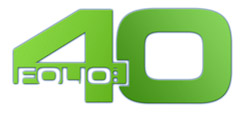 The FOLIO: edit team has spent the last year, as we always do, intensely examining the magazine publishing industry as well as some of the markets that intersect it. Now, we're working furiously to assemble a list of the 40 most innovative, creative-thinking individuals who have pushed the boundaries of our business in this ever-evolving and multifaceted media landscape.
And we need your help. FOLIO: is looking for nominations in the following categories:
C-Level Visionaries
Director-Level Doers
Industry Influencers
Under the Radar
If you, a colleague, your boss or even a competitor deserves to make this year's list, please fill out the form below and let us know. Keep in mind, of course, that serious nominations require quantifiable stats to back up your pitch. The FOLIO: 40 is the real deal—it's the oldest, most prestigious and comprehensive list of its kind.
The 2010 FOLIO: 40 will be unveiled in April. Submit your nomination(s) now!
Thinking Outside the Box in Editorial Management
Check out this related session at The Folio: Show, November 1-2 in NYC!
Consumer media consumption behavior has changed dramatically in the last 10 years as social media and mobile have become ubiquitous.…