With the often run-and-gun nature of online publishing, editors are finding free Web-based productivity tools to supplement functionality that may or may not be embedded in a Web CMS. Here, we asked three editors to share their favorite editorial tools that make Web publishing a smoother experience.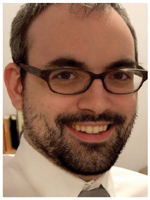 Josh Hadro
Associate Editor | Technology Library Journal
Tool: Blip.tv
On the surface Blip.tv is similar to YouTube. We needed a place to store videos and upload them and have a Web presence. I wanted access to the FLV file (Flash video format)—more access than YouTube gives—to upload the videos to our CMS, which only takes FLV files. There's a workaround for YouTube, but it's a pain and I wanted to do this myself without having to go to the Web department.
Blip.tv allows you to upload videos, have episodes and play lists and group videos. It offers more options and you can transcode the files, meaning you upload your video and it converts it to a relevant file format.
I wouldn't say we're a video-heavy operation, but around conference time we do a lot of coverage.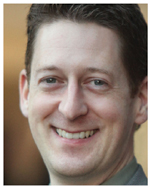 Paul Heney
Editorial Director | Questex Media
Tool: Google Docs
We've been using Google docs for almost two years. We use them for a variety of things; some are just basic sharing of contacts for different stories or departments among the editors. Elsewhere, we use them where our editors interface with other team members in our events or marketing functions—finding speakers for events, developing new e-newsletters, our latest digital statistics for our Web site.
Last year, we developed a very innovative product called "100 Days to Fight the Recession." This was a special campaign e-newsletter that focused on ways for hoteliers to manage their way through the difficult economy. We shared tips and tactics, quotes, lists, research, case studies and more. Each day, for 100 business days, we put together unique content made of three different editorial pieces. We used Google docs to manage the large amount of information. The Google doc was the main repository for what pieces would be put into each day's edition, as well as what ads or sponsored messages were running and who was managing that week. It was a potential disaster of too much information, but our Google docs kept us focused. The 100 Days campaign generated a large amount of revenue and also won the ASBPE National Gold award for "Tips/How-To-Service Journalism e-newsletter."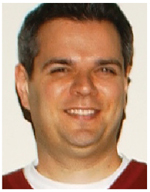 Jeff Rule
Director of Product Development
and Innovation | Hanley Wood
Tool: SlideShare
We like to use third-party tools to fill in the gaps. When we're planning to launch a new Web site we look at what the brand needs to do that's not using the base functionality in the CMS.
SlideShare allows you to embed slideshows. We tend to have a lot of trade show presentation materials, which we can use to supplement our content.
We pull together the PowerPoint presentation, upload it, turn it into a Flash format and plug it back into the Web site. We can also do audio overlays that synch up with the presentation. We record the audio over Skype and synch it with the page turns, and embed it into the Web site page just like you would with YouTube videos.
So far, we've done about a dozen of these. They usually take about an hour of production time to get up and running.
We've been thinking about this as a low-end Webinar product, where we'd package some of them together. We haven't done it yet because we have an existing Webinar platform in place, but the idea is floating around.
It's an amplification of your message. We can do a presentation at a trade show in front of 30 people and then we can put it out there in front of the entire industry.
Event Video: Content Creation Tips
Check out this related session at The Folio: Show, November 1-2 in NYC!
From bumpers to opening videos to shareable content, learn step-by-step how to work with video production experts to deliver engaging…