BPA Doubles Down
BPA's decision to not loosen requirements leaves many publishers scrambling.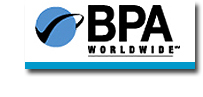 The decision by the BPA Board of Directors to not loosen the requirements for reporting 1-year, 2-year and 3-year names separately was a bold move. As the pithy phrase goes, "Let me know how that works out for you."
I know more than a few circulation directors who were not expecting this outcome-to say nothing of their publishers and presidents who were betting on saving a few hundred thousand dollars-per publication-on telemarketing this Fall.
And if that bet was made this spring, well it's kinda too late (The "June cycle" for renewals ended May 31). Where would you rather spend $300,000? Supporting your shrinking print franchise's 1-year percentage, or maybe starting an event or investing in your online business?
The answer to this question is obvious and could be very dangerous for BPA. The organization, as I understand, had brought the provision for loosening the reporting requirements through the proper committees and made the recommendation in favor of the rule change to the Board. While I think the BPA executives and management understands the potential downside of maintaining the hard line, the BPA Board, made up of publishing companies, ad agencies and advertisers, struck down the change. Boy I'd love to see the roll-call vote on that provision!
Upholding this critical BPA reporting standard does allow those who have more recently refreshed circulations to hawk that fact to ad buyers-but ad buyers care less and less. That means that b-to-b publishers and their owners are stuck between the proverbial rock and a hard place. Spend a huge sum on something the market doesn't care about anymore, or jump and invest that money elsewhere. Unfortunately, I think the recent flood of resignations from BPA has only just started, as business realities trump former white-shoe standards.
RELATED LINKS

By Ted Bahr -- Ted Bahr founded BZ Media, a technology-focused media company, with Alan Zeichick in 1999. Before that, Ted held numerous positions at Miller Freeman, finally as a Group President and member of the Board of Directors. At Miller Freeman, Ted launched 8 magazines, plus many conferences and ancillary products. He has managed magazines in many markets including computers, electronics, music, video, travel, real estate, interior design and manufacturing.


Post Comment / Discuss This Blog - Info/Rules