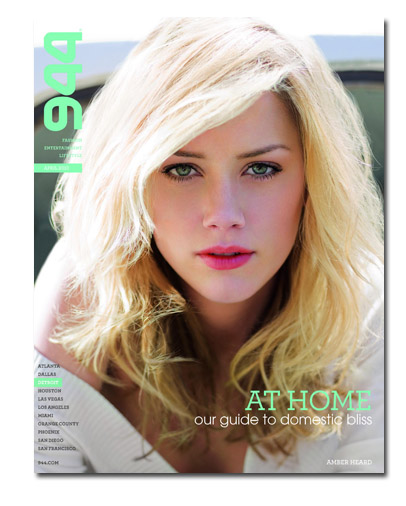 SEE ALSO: Lawsuit Alleges Darker Side of Regional Lifestyle Publisher
Just last year, 944 Media CEO Marc Lotenberg called his magazine publishing and events company the largest and fastest growing lifestyle media conglomerate in the industry. Now, under mounting financial pressures, the company has filed for Chapter 11 protection in U.S. bankruptcy court in Los Angeles.
According to a statement issued by 944, the filing was precipitated by "several potentially burdensome lawsuits," including two cases in state court. "We would have preferred to avoid having to resort to the Chapter 11 process," Lotenberg said in the statement. "However, our priority is to our employees, clients and readers. We feel an obligation to do everything we can to continue to serve them and secure a strong future for 944 going forward."
UPDATE: A company spokesperson tells FOLIO: the lawsuits involve the buyout of a former 944 partner/investor and the terms of a partnership surrounding 944's 2008 "Super Village" Super Bowl event. 944's bankruptcy filing says the company has between $1 and $10 million in assets and $10 million to $50 million in liabilities.
944's magazines serve 10 markets, including Atlanta, Dallas, Detroit, Las Vegas and San Francisco. In addition to 944.com, the company also is made up of an in-house events and marketing agency and Ink Grenade, a custom publishing and design firm.
In the statement, Lotenberg said 944 has received new financing to ensure that employees will continue to be paid as usual and that its magazines will remain in business during the Chapter 11 process. Later this spring, the company plans to unveil a new logo and a redesign of the magazine and Web site.
The spokesperson says 944 Media projects sales so far this year to be up 30 percent over the same period last year. 944 says it expects to complete the financial restructuring "expeditiously."
Native Advertising: Delivering for Partners While Retaining Your Brand Voice
Check out this related session at The Folio: Show, November 1-2 in NYC!
Editors have become a key part of the native-advertising conversation, as many successful media brands generate custom content for their…