Your Next CEO Could Be Your Banker
Amid tough times and violated covenants, bankers are taking control.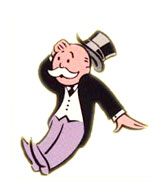 Forget about new media or broadcast hotshots coming in to whip traditional publishing companies into shape. With so many covenants in danger of violation and some publishers teetering on the edge of bankruptcy, it's the bankers themselves who are assuming day-to-day control.

We've seen three recent examples. ABRY Partners is currently negotiating with GE Capital for the takeover of Cygnus, with Charlie Carnaval, an executive with Zolfo Cooper, a New York-based firm specializing in corporate restructuring, replacing outgoing Cygnus co-CEOs Carr Davis and Tony O'Brien (the move was announced on December 31, continuing the corporate tradition of squeezing these types of announcements in under the cover of holidays). This is essentially the equivalent of ABRY walking away from its mortgage and turning it over to the bank.

Last month, private investment firm BIA Digital took over Douglas Publications, which it first invested in as part of Douglas' estimated $15 million acquisition of the Briefings Publishing Group (in an e-mail to FOLIO:, founder Alan Douglas wrote that he has filed a lawsuit against BIA prior to the change).
Last fall, the board of directors of Zweigwhite replaced president and CEO Dick Ryan with Ian Rusk, former executive vice president and director of the company's advisory services, while media operations were taken over by Stagnito Media CEO Harry Stagnito. This week, Zweigwhite announced it has a completed a restructuring that includes a new round of investments and transfer of CE News and Structural Engineer to Stagnito.

In the short term, this means many of these companies can stave off declaring bankruptcy. But in the long run, it could mean these companies will get whittled down and sold off as shells of their former selves. "In the current economic and M&A environment, we may see some more of these distressed situations in which there is a limited market for assets and companies have challenges keeping current on covenants and/or debt service," one industry observer told FOLIO: regarding the takeover of Douglas. "It is not a good thing for the industry, but one of the outcomes of a severe economic downturn and the effective closing of the capital markets."
RELATED LINKS

By Matt Kinsman --


Post Comment / Discuss This Blog - Info/Rules