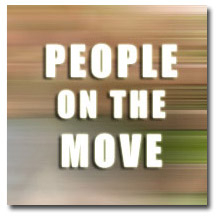 The Los Angeles Times Media Group has named Nancie Clare editor of the newspaper's monthly Sunday magazine, replacing Annie Gilbar, who left the company. Previously, Clare served as deputy editor.
BusinessWeek senior correspondent David Kiley is leaving the recently-acquired magazine after five years. He now will serve as executive vice president and chief of brand content for marketing services firm Icon Creative Solutions.
Fabio Bertoni was promoted to the newly-created position of vice president and deputy general counsel at ALM. Bertoni, who has served as counsel in the publisher's legal department, will expand his role by overseeing legal activities related to corporate affairs, financing, litigation, editorial liaison and intellectual property matters.
Topeka, Kansas-based Ogden Publications announced three appointments: Sheila Kearney was named advertising account executive, Jennifer Mohwinkle was named an advertising sales representative and Rachel Smith was named a public relation specialist with the marketing team.
Digital media and marketing firm Active Marketing Group named Rob Powell director of business development and integrated marketing sales. Previously, Powell served as senior director of business development Brand Sense Partners.