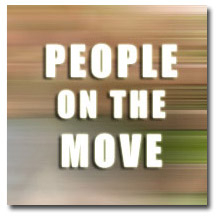 Hearst's O, the Oprah Magazine has announced several personnel changes: Regular Oprah Winfrey Show guest and health expert Dr. Mehmet Oz was named a contributing editor; former Marie Claire executive editor Lucy Kaylin was named deputy editor; ex-Boston magazine creative director Patrick Mitchell was named design director; Sara Nelson, who most recently served as editor-in-chief of Publishers Weekly, was appointed books director; former Prevention senior editor Tyler Graham was named health and environment editor; and Jennifer Rainey Marquez, who most recently served as health editor at Women's Health, was named senior editor. O's features editor, Pat Towers, is retiring, Hearst said, but will continue to work on special projects for the magazine.
Canon Communications appointed Steve Corrick to the newly-created position of vice president of medical device brands for its publishing division. Most recently, Corrick served as vice president of sales and events for Ziff Davis Enterprise.
At Hearst Magazines Digital Media, Mark Weinberg was named to the newly-created position of vice president of programming and product strategy. Previously, Weinberg served as editor-in-chief of Travelzoo.com. His appointment at Hearst is effective September 14.
Former Vibe magazine editor-in-chief Danyel Smith was named executive editor at the Root, an online magazine of politics and culture targeting African Americans. Smith replaces managing editor Lynette Clemetson who stepped down this year.
FierceMarkets, a subsidiary of Questex Media, appointed Wendy Johnson as group publisher, overseeing the company's healthcare portfolio. Most recently, Johnson served as executive editor of DecisionsHealth and editor of HCPro.
Sandow Media appointed James N. Dimonekas to the newly-created position of executive vice president of sales. Previously, Dimonekas served as president of Marquis Jet's MGX Lab, a Web development company. Prior to that, he served as vice president and publisher of Robb Report.
Moscow-based former BusinessWeek bureau chief Jason Bush was named a columnist for Reuters, also based in Moscow. Bush started at BusinessWeek in 2003.
B-to-b publisher the Advertising Specialty Institute named Jason Ostrow director of distributor services. In his new role, Ostrow will continue to be responsible for managing the distributor business for ASI Canada but also will be responsible for new business development in ASI's major account division.
Mark Thomas was named director of syndicated sales for the Western region by Affinity Research. Formerly, Thomas served as director of client services, marketing and media at J.D. Power and Associates.