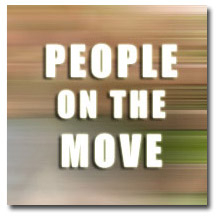 Ziff Davis Enterprise has announced three staffing additions: Matthew Sweeney, former CEO of IDG's Computerworld and InfoWorld brands, was named president of sales and marketing; Eric Lundquist, who left Ziff recently to serve as content director of new media products at IDG, returned as vice president of strategic content; and United Business Media's Peggy Schecter was named vice president and Eastern regional sales manager.
Bonnier has named Helen Jonsen director of digital media for Working Mother Media. Jonsen formerly served as senior editor and executive producer at Forbes.com.
Glenn O'Brien is out as editorial director of Brant Publications. O'Brien is said to be replaced by former co-editorial director Fabian Baron, who resigned in February.
Lauren Piscopo has been named editor-in-chief of Natural Solutions magazine. Previously Piscopo served as managing editor, a title she held since 2006.
 Vibe Media Group announced a pair of promotions: editor-in-chief Danyel Smith will take on the added responsibility chief content officer and Benjamin Meadows-Ingram, who served as senior editor, was named executive editor.
Afar Media, publisher of soon-to-launch travel magazine Afar, appointed Daniel Orum executive vice president and managing director of digital operations. Most recently, Orum served as CEO and president of IDG's Gamepro Media.
Former D magazine online editorial director Adam McGill joined Perry Street Communications as managing director of its Dallas, Texas office. McGill also formerly served as founding executive editor of D CEO.
Actress Rosanna Arquette was named associate publisher and Los Angeles-area editor at large for Fit Parent magazine. Arquette will continue to work in film and television.
Sunshine Media named Cindy Dunston Quirk publisher and editor-in-chief of the Indiana edition of Doctor of Dentistry magazine.Sunshine publishes nearly 20 regional editions of the magazine.