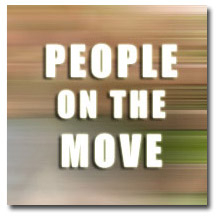 A pair of personnel chages at OK! magazine: Consultant-turned-creative director Jason Oliver Nixon is said to have left the company after less than a month. Meanwhile, CoverAwards.com editor and former Life & Style editor-in-chief Mark Pasetsky said he joined OK! as an editorial consultant.
John Winterhalder was appointed sales director at Time Inc. corporate sales and marketing. Most recently, Winterhalder served as Midwest advertising director for Rodale's Prention and Prevention.com.
Life & Style Weekly has named Emily Smith East Coast news director. Previously, Smith served as U.S. editor of U.K. newspaper the Sun.
Summit Business Media named Jonathan Moore executive vice president and managing director of Summit's event's division. Moore previously served as director of the conference and EEI Group within that division.
Meredith named Amy Palanjian deputy editor of ReadyMade. Palanjian most recently served as lifestyle editor of Hallmark magazine, which shuttered in February.
OpenGate Capital—the Beverly Hills, California-based investment firm that acquired TV Guide magazine late last year for only $1—said outspoken president Scott Crystal is leaving the company. Crystal was replaced on an interim basis by executive vice president Michael Clayton.
Emil Wilbekin was named managing editor of Essence.com. Previously, Wilbekin served as editor-in-chief of Giant magazine.
Following its relocation from New York City to Florida, Bonnier's Babytalk is said to have made a number of staffing changes: executive editor Stephanie Wood was named deputy editor, editor-in-chief Lisa Moran was named executive editor and former deputy editor Elizabeth Shaw was named executive editor.
Digital magazine provider Advanced Publishing appointed Tom Pitofsky western sales director. Previously, Pitofsky held senior sales positions at publishers including RBI and Vance Publishing.
BPA Worldwide named ID Media founding president Gaye Sussman chairman of its board of directors. Other newly-named board members include: Penton Media's Warren Bimblick, American Express Publishings' Mark Stanich, Incisive Media's George Dillehay, Canon Communications' Ron Wall, CLB Media's Niel Hiscox, Neo@Oglivy's Greg Smith, Continental Airlines' Dana Bates, Fidelity Communications and Advertising's William Fox, Doremus and Company's Carl Anderson and motum b2b's Richard Willingham.
Media investment bank Mesa appointed Daniel Gossels managing director and promoted Jonathan Levinson, Michael Josephs and Michael T.M. Jones to managing directors.