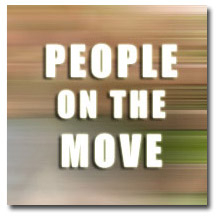 Marie Claire has announced a pair of personnel changes to its fashion department: Nina Sterghiou was promoted from accessories director to market director and fashion assistant Christine Kistner was promoted to associate market editor.
HMP Communications named William Harley vice president and group publisher of Skin & Aging. In 2006, Harley served as sales director for grants at online medical education and content company MedsiteCME. Most recently he consulted for a number of sales organizations.
Los Angeles editor-in-chief Kit Rachlis, who has held the magazine's top editorial post since 2000, decided to step down, publisher Emmis Communications said late Friday. Executive editor Mary Melton was promoted to editor. An Emmis spokesperson said Rachlis' departure was not related to the magazine's controversial June cover story which features an open letter calling L.A. mayor Antonio Villaraigosa a "failure."
The International Federation of the Periodical Press has announced a pair of staffing changes: Aroon Purie was elected chairman and Chris Llewellyn, Bauer's international managing director, was named president and CEO.
Primedia appointed Christine Searight to vice president of marketing for Apartment Guide, ApartmentGuide.com and NewHomeGuide.com. Most recently Searight served as a consultant to companies including Wal-mart, Best Buy and Circuit City.
The Week announced several personnel changes: U.S. edition general manager Steven Kotok was promoted to president of The Week Publications Inc., Kevin Morgan was named CFO, Arielle Starkman was named controller, David Weeks was appointed international advertising director, Lori Crook was named production director and Shelby Washington was appointed senior promotion manager.
F+W Media named Jesse Ashlock editor-in-chief of I.D. magazine, replacing Julie Lasky, who left the magazine in February. (Last month, managing editor Jill Singer and senior editor Monica Khemsurov also left the magazine.) Ashlock's appointment is effective May 26.
Soon-to-launch travel magazine Afar announced a pair of staffing additions to its sales team: Chris Cuomo was named Southeast, Caribbean and Central America sales manager; and Cha Mueller was named West Coast sales director.
Roger Friedman was named senior correspondent at Nielsen's The Hollywood Reporter. Friedman's ShowBiz411 blog will join THR's portfolio of blogs and he will contribute to THR.com and the print magazine.
Wave Media named Bill Hargreaves publisher of The Wave Magazine and TheWaveMag.com. Hargreaves joined Wave Media in 2001 and most recently served as vice president of sales.
Advanstar Communications named Liz Crawford director of it Licensing International Expo. Previously, Crawford served as group director for Questex Media's Home Entertainment expos, International Hotel Investment Forum, HotelWorld and the Russia Hotel Investment Conference.
United Business Media announced a pair of promotions: controller Robert Wiseltier was promoted to CFO and Nancy Hammervik, who most recently served as vice president and managing director of Everything Channel Events was promoted to senior vice presidet and managing director.