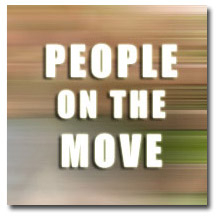 United Business Media has announced a pair of executive-level personnel changes: Peter von Moltke has been appointed CEO of UBM Aviation, which publishes Air Cargo World, Airline Fleet Management, Aircraft Technology and Engineering & Maintenance; and John Day was named CEO of UBM Global Trade, which publishes the Journal of Commerce and the Journal of Commerce Conferences.
Johnsoin Publishing promoted co-managing editor Mira Lowe to the newly-created position of editor-in-chief of Jet magazine. Malcolm West, Jet's other co-managing editor, accepted a buyout from Johnson earlier this year.
The Atlantic named Anita Rao-Keech Los Angeles integrated sales director. Most recently, Rao-Keech served as Los Angeles director at the New Yorker.
Bonnier's TransWorld division appointed Marc Fiore publisher of its wheels titles. Fiore previously served as associate publisher of Bonnier's TransWorld Motocross and helped launch Quad Off-Road in 2004.
Rick Straface was named endemic advertising director at Time Inc.'s This Old House Ventures. Most recently, Straface served as group publisher for the Reader's Digest Home and Garden Group.
Niche Media announced several staffing changes at Los Angeles Confidential: CEO Jason Binn has stepped in as editorial director, Sari Tuschman was named editor-in-chief, Lesley McKenzie was named deputy editor and Alison Miller was appointed publisher.
Fader Media named Peter Macia editorial director. Previously, Macia served as online editor of TheFader.com.
Senior assistant editor Susanne Althoff was named editor of the Boston Globe Magazine, replacing Doug Most, who was recently named deputy managing editor of features of the Boston Globe. Most will have editorial oversight of the newspaper's 'G' section, Sunday arts and entertainment and travel sections, as well as the magazine.
Moving Pictures Magazine named Laurent Chardin-Rischmann head of sales and marketing. Most recently, Chardin-Rischmann served as sales manager for West Coast independents and luxury brands at the Hollywood Reporter.

Jonathan Rheingold announced Friday that he is stepping down as executive publisher at Harris Publications. Rheingold joined the company two decades ago and helped launch Slam and XXL magazines. It was not immediately clear who, if anyone, will replace him as executive publisher. A spokesperson did not immediately return a request for comment.
Afar Media named Laura Simkins audience marketing and planning director of Afar, an experiential travel magazine expected to launch in September. Most recently, Simkins served as vice president of consumer marketing at 8020 Media's JPG magazine.
Former Time Warner executive Jack Haire was named CEO of Parade Publications. Most recently, he led Haire Media Ventures, an advertising and distribution startegies firm.

Ron Prince was named associate publisher of marketing at InStyle. Most recently, Prince led a marketing consulting firm. Prior to that he served as associate publisher at Allure.