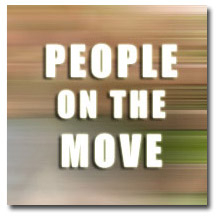 Martha Stewart Living has appointed Kelli Turner executive vice president and CFO. Previously, Turner served as senior vice president of perations in Time Warner's office of the chairman and CEO.
Condé Nast named Richard Beckman president and CEO of the Fairchild Fashion Group, which includes WWD. Louis Cona, senior vice president of the Condé Nast Media Group, will replace Beckman and oversee the group.
Rodale promoted Michelle Meyercord to senior vice president od Rodale International. In January, Meyercord was named vice president and director of Rodale International.
Active Interest Media promoted Backpacker editor-in-chief Jonathan Dorn to editorial director of its Western Outdoor Living group. Dennis Lewon was promoted to executive editor of Backpacker.  
Former Prevention vice president and publisher Bob Ziltz has been named president and Eastern region advertising director at Parade. Ziltz  held various positions at Rodale's Prevention since he joined the title in 1993.

Donald Fries is stepping down from his post as publisher of Time. Time Inc. president Mark Ford is said to be taking over responsibility for advertising sales.
Former Napster CTO David Wolfe has been named chief product and operating officer at Interactive One, an African-America media company. Interactive One's portfolio includes Giant magazine.
Chris Braun has been tapped to lead Incisive Media's North American online recruitment businesses. He will be replaced as publisher of Incisive's legal newspaper the Recorder by Brian Hunt, former publisher of Dolan Media's Daily Journal of Commerce.
Longtime In Style managing editor Charla Lawhon is reportedly leaving to join an online startup. Lawhon will remain with In Style until mid-April.
Paper maker NewPage Corp. has announced a pair of changes to its senior leadership: Mark A. Suwyn was elected executive chairman of its board of directors and COO Richard D. Willett Jr. was named president and CEO.