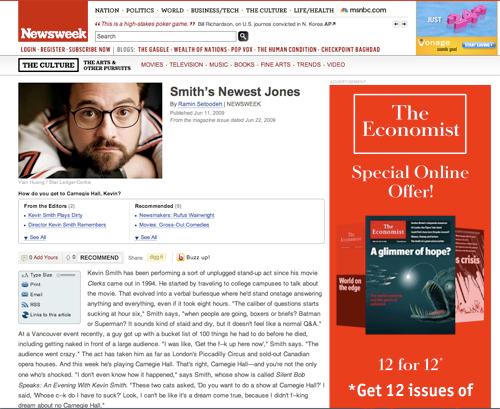 An interior page on Newsweek.com today
When FOLIO: first published the story that Newsweek was mulling a dramatic drop in circulation along with an equally dramatic overhaul, we noted that the magazine was loosely modeling its relaunch after the Economist—which occupies a "thought-leader" position editor Jon Meacham (and Time editor Richard Stengel, for that matter) not-so-secretly covets. Now that both the magazine and Web site have relaunched, it appears Newsweek isn't so shy about wearing its inspiration on its sleeve.
Beyond Posts and Tweets: New Social Media Strategies (and Networks) That Engage Audiences Now
Check out this related session at The Folio: Show, November 1-2 in NYC!
Social media is accepted as a critical point of engagement for your brand. But the approaches and tactics have changed…