A HuffPo for Hip-Hop?
Ex-XXL editor preps launch of Rap Radar.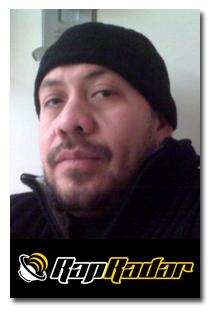 Elliott Wilson, the former editor of XXL, the Source and others, is prepping the launch of Rap Radar, a Web site he says he'd like to see become the Huffington Post of hip-hop, a platform artists and producers can use to sound off on music, politics and culture.

Wilson has a reputation for being outspoken. And given his reported tendency toward rants, when I spoke to Wilson yesterday, I found him to be surprisingly level-headed about everything, from the state of print ("If you're a magazine, in this climate, you have to prove your value") to the Web ("in the climate we're in, launching this way makes the most sense") to business ("creative people have to put their business hats on now … [the recession] is forcing all of us to grow up") to marketing ("I've been doing the legwork on Facebook and Twitter"), branding ("we'll do Rap Radar magazine, Rap Radar socks, lunch boxes, whatever") and need for community ("Right now, the goal is to build a brand").
Once the ad-supported site is up and running, Wilson plans to invite artists and producers to post entries, Huffington Post-style. "If Jay-Z wants to express his feelings about Obama, there's not really a forum where he can do that right now."
Whether or not he's successful remains to be seen. (After all, if a guy like Jay-Z wanted to sound off on Obama, he could blog for the Huffington Post; if he wanted to renew his beef with Nas, he could post it on his own blog—as Kanye West has proven, if you blog enough, people will find you, wherever you are.)

But he seems to have the right approach: Build your brand online first, and if there's enough interest and a business rationale, launch a print product later.

Read the full story here …
RELATED LINKS

By Dylan Stableford --


Post Comment / Discuss This Blog - Info/Rules