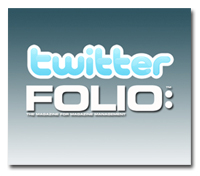 It's true. FOLIO: now has its own Twitter account.
Click here to follow FOLIO: on Twitter. We'll be posting, er, "tweeting" breaking news, tips, updates, insights and more, 24 hours a day.
For those of you new to Twitter, signing up is very easy and free.
Here, via the Jimmy Fallon Show blog of all places, are steps to setting up an account:
How to join Twitter:
1. Go to twitter.com. Go ahead. Click it. It will open in a new window.
2. Click on the green "Get Started – Join!" button.
3. Type in your name, create your username, make a password, and enter your e-mail address.
4. Enter the security words.
5. Click "Create My Account".
6. You now have a Twitter account!
Still confused? This video might help: