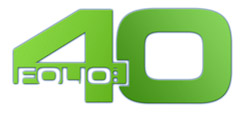 The FOLIO: 40, our prestigious annual list of magazine industry innovators, power players and under-the-radar influencers, is fast approaching. Once again, we're opening up the nomination process to all of our readers, both print and online.
We're looking for nominees in the following categories:
C-Level Visionaries
Director-Level Doers
Industry-Influencers
Under the Radar
If you would like to nominate a colleague, competitor, or—as sometimes is the case—yourself, please fill out the form below.
Remember, nominations are one thing, but to ultimately be included among our list of 40, nominees must be able to demonstrate how they've succeeded in their market—or influenced the industry—with quantifiable metrics to back up your case.
Check out last year's list here, and get nominating!
How to Create Your Most Detailed, Effective Attendee-Marketing Plan Ever
Check out this related session at The Folio: Show, November 1-2 in NYC!
Promoting your next event doesn't start 12 weeks out, or even six months out. It starts before this year is…