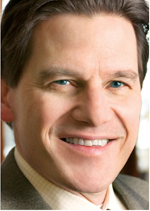 If I had to boil it down, Canon Communications is in the customer service business. That's not a totally novel way of defining a b-to-b media company these days, but it's an appropriate one.
At Canon, we're doing an increasingly good job of taking advantage of what each medium is best at. In the past year, we've completed a consolidation of all of our audience data across our tradeshow pre-registration files, our magazine circulation files and our Web site circulation files. This way, we have created a robust master file of our worldwide audience of manufacturers, which includes around 800,000 in North America, Western Europe and Asia.
Of this audience, about half of them receive our magazines. Only about a quarter of the 400,000 that receive the magazine attend  our trade shows, and  about a quarter of our tradeshow attendees receive our publications. The third piece of this diagram is that a majority of Web users do not attend shows or read one of our publications. Point being, there is a strong bias in our audience toward a particular medium, showing that there is a need for us to be in each of these areas and coordinate media outreach.
Our revenue mix is 55 percent tradeshow; less than 15 percent data products and digital; and print is about 30 percent. About three years ago, print was almost 40 percent and with the shift from print to digital we've seen growth on tradeshow and digital fronts, which isn't an unusual pattern.
We are looking to work more toward supporting our exhibiting/advertising customers in developing their marketing strategy and  tactics. This means looking at the best way to coordinate sales activities across a variety of publications in the same vertical market as well as tradeshows. We need to retain brand integrity while simplifying the active marketing and purchasing media on the part of our customers.
This isn't a playbook that currently exists, so we're trying to figure out the most effective combination of resources to bring on the market. This is the line of business for us, not just a single line of business, and it is more evolutionary than incremental.