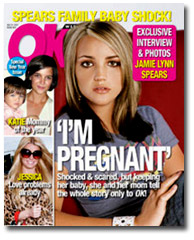 Magazine publishers across the industry are struggling to build—even maintain—print advertising pages. According to Publishers Information Bureau's third quarter report, ad pages fell 12.9 percent for the quarter, and were down 9.5 percent year-to-date over the same period in 2007.
However, some publishers managed to grow print pages and revenue—many by double digits. The biggest was Meredith's Spanish-language Ser Padres, which saw ad pages soar 54.8 percent over the same period last year.
One key to growing print advertising at Hallmark magazine (not tracked by PIB) is by bundling those products with multimedia, or "selling beyond the page." Ad pages through November were up 32 percent.
Hallmark's sales strategy, said publisher Carol Boggs, revolves around offering advertisers access to the brand's multimedia assets—including the Hallmark television channel, a 27 million-name database and online. "Hallmark is structured the polar opposite of a traditional publishing company in that we started with multimedia assets first, then the developed the magazine as a natural brand extension," said Boggs. "We quickly developed turnkey templates accessing each of our assets—often as added value based on a print buy or passing along minimal hard costs."
Invest in Editorial
For Timothy M. Andrews, president and CEO of the Advertising Specialty Institute—which publishes magazines, catalogues and produces Web sites for the advertising specialty and promotional products industry—increasing investments in editorial is an important element of selling print advertising in a downturn.
"We've been working hard in editorial and sales to attract new advertisers with new editorial features that readers respond very well to, as well as special issues and advertorials that are often tied to multimedia buys," Andrews said. Ad pages at ASI's magazines were up more than 50 percent, including ride-alongs, through June.
Tying Print to Events
At OK!— which saw ad pages jump 34.4 percent through the third quarter and estimated revenue increase 47.1 percent to $47.7 million—tying print ad sales to live events has been effective. The magazine recently produced its first annual Fashion Week event called Britannia Rules, during which they honored several British designers and hosted a number of actors, models and fashion insiders.
"It's very important for advertisers to know that they can participate in integrated ad packages if they want to," publisher Tom Morrissy said. "Everything we do has to at least have the potential to be multimedia and work across print, online and television. This kind of marketing is all very fresh and new and fun for our growing list of advertisers."
Ad Pages, Jan.-Sept. 2008
TITLE/PUBLISHER
2008
2007
%CHNG
Ser
Padres/Meredith Corp.
181.59
117.29
54.8
Scholastic
Parent & Child/Scholastic
362.62
246.12
47.3
Renovation
Style/Meredith Corp.
130.46
90.99
43.4
Portfolio/Condé
Nast
444.6
320.95
38.5
OK!/Northern
& Shell
586.21
436.15
34.4
Fast
Company/Mansueto Ventures
386.98
295.21
31.1
Nexos/American
Airlines
155.31
128.76
20.6
Cooking
with Paula Deen/Hoffman Media
110.97
93.33
18.9
Women's
Health/Rodale
536.95
454.78
18.1
Technology
Review/MIT
124.38
107.77
15.4
SOURCE: PIB
Creating and Retaining Your Sales "A Team"
Check out this related session at The Folio: Show, November 1-2 in NYC!
Sales management is more important than ever, and in some ways more difficult than ever. Sales is much more multifaceted,…