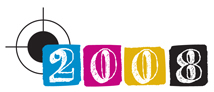 Production managers quote the economy as a key factor in salary changes, despite consumer and association reporting healthy increases.
Consumer and association production managers maintain their salary lead in both total salary and amount of increase over last year. B-to-b production managers, similar to production executives, reported relatively flat salary levels. One difference, however, is production managers are slightly more pessimistic about compensation changes than production executives. Managers expecting a salary increase dropped 13 percent from last year, while the percentage drop of their production director counterparts was 18 percent. Of the production managers who did expect a change in the positive direction, most noted in their verbatims that an increase would simply be due to a cost of living bump.
Time spent in both the industry and at a particular company have had a material impact on salary in 2008, as does working on a greater number of publications. Production managers who work on five or more publications can expect an average of $4,000 salary increase from last year.
When asked about the best part of their jobs, a majority of production managers from all three publishing sectors cited the "people" and "co-worker relations" in their verbatims.
AVERAGE SALARY BY:
Gender
Male: $67,400
Female: $52,400
Age
Younger than 40: $52,700
40 or Older: $58,700
Education
Graduated College: $57,100
Postgrad Degree: $58,100
In New York City Area
Yes: $59,100
No: $54,900
Geographic Distribution
Northeast: $58,100
Midwest: $53,700
West: $56,100
South: $56,000
Years in Publishing Industry
10 years or less: $46,600
10-19 years: $57,800
20 years or more: $60,200
Years in Present Company
5 years or less: $53,600
5-9 years: $52,600
10 years or more: $59,600
Years in Current Position
3 years or less: $54,400
3-9 years: $57,200
10 years or more: $56,300
Number of Publications Worked on
1 magazine: $53,700
2 or more magazines: $57,000
Number of Employees Supervised
None: $52,100
1-4 employees: $57,000
5 employees or more: $69,700
Company Revenue
Less than $10 million: $53,200
$10 million or more: $58,900
Revenue of Respondents' Publications
Less than $3 million: $52,600
$3 million or more: $59,000
Paid/Controlled Pubs
Paid only: $60,600
Controlled only: $52,800
Mix of both: $54,500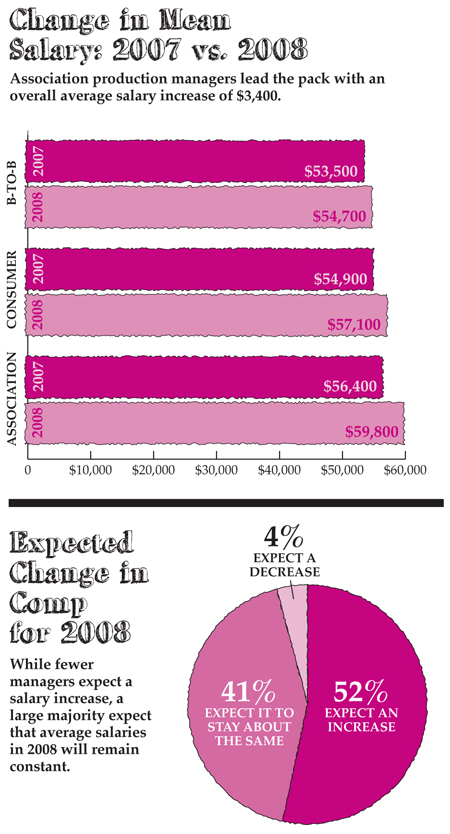 SEE ALSO:
SALARY BY CATEGORY: Production Director or Top Production Executive 
SALARY BY CATEGORY: Art Director