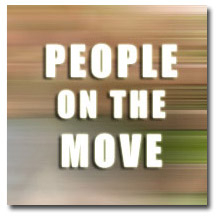 IDG has named Eric Lundquist to the newly-created position of content director for new media products. Lundquist most recently served as editor-at-large for Ziff Davis Enterprise's CIO Insight. Before that he spent more than a decade as editor-in-chief of eWeek.
Fader Media has promoted Melanie Samarasinghe to associate publisher. Most recently, Samarasinghe served as director of advertising and business development.
The Atlantic has made a pair of personnel changes: Stephanie Clement, who most recently served as national advertising director for General Motors' Cadillac division, was named integrated account manager; and former Smithsonian account manager Suzanne Grossman also was named integrated account manager.
There are two staffing changes at media M&A advisory firm Berekery Noyes. Managing director Chris Shannon has left and joined consumer digital new media market investment banking firm Interactive Capital Partners. Fellow managing director Jeffrey Reinhardt also is leaving Berkery Noyes.
Newsmax has appointed Tim Collie as managing editor of Newsmax.com. For more than two decades, Collie served as a foreign correspondent for the Tampa Bay Tribune and the South Florida Sun-Sentinel.
Longtime Car and Driver editor Csaba Csere is leaving the magazine, publisher Hachette Filipacchi Media U.S. said. Senior vice president and group editorial director John Owens will serve as acting editor-in-chief until a replacement is named.
Time's Washington bureau chief Jay Carney reportedly is leaving the magazine to serve as communications director for incoming vice president Joe Biden.
Loveland, Colorado-based Interweave, a division of Aspire Media, has named former News & Observer literary editor Marcy Smith editor of Interweave Crochet magazine. Smith, who also served as the newspaper's crafts columnist, replaces Kim Werker who resigned after selling CrochetMe.com to Aspire earlier this month.
Asian publisher CR Media appointed Susanna Lione to advertising director of the soon-to-launch luxury lifestyle magazine Prestige New York. Previously, Lione served ad director of consumer advertising at Daily Variety.
Former PC Gamer editor-in-chief Kristen Salvatore has been promoted to associate general manager at Future-US's Playstation: the Official Magazine, PC Gamer Qore and Edge Online. Replacing Salvatore as PC Gamer editor-in-chief is Gary Steinman, who previously served as executive editor at Playstation: the Official Magazine.
Custom publishing services company King Fish Media has named Mora O'Malley studio designer. Previously, Mora served as the professional development coordinator and lead designer for The Ad Club, a Boston-based trade organization for the New England communications industry. Before that, she served as production associate for Sail magazine.
Stellene Volandes has been named editor of Black Ink, American Express Publishing's publication for American Express Centurion members. Volandes will continue to serve as style editor for Departures.
Mediamark Research & Intelligence has named Mark McLaren national accounts manager for agency and advertiser sales. Most recently McLaren served as senior research associate of new ventures.