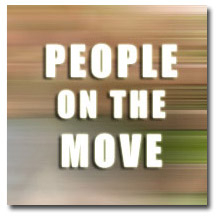 Rodale has named Michele Promaulayko editor-in-chief of Women's Health, replacing Tina Johnson who resigned this summer. Most recently, Promaulayko served as executive editor of Cosmopolitan.
1105 Media has announced a pair of staffing changes to its government division: David Rapp, a longtime Congressional Quarterly editor, was named editorial director; and Stephanie Decker was named director of marketing.

Greg Osberg, former president and worldwide publisher of Newsweek who announced in July he would leave the magazine, has been hired by Buzzwire, a mobile Web company and the platform behind Verizon's m.vcast service, to be its chief executive officer.
Cygnus Business Media has named Carol Enman publisher of Security Dealer & Integrator magazine. Most recently, Enman managed national healthcare and educational initiatives at Axis Communications.
Looking to "spend more time with family," Conrad Hall has stepped down as CEO of magazine publisher Dominion Enterprises. The move comes a little more than a month after parent company Landmark Media Enterprises suspended its sale of the magazine group.
Newsweek publisher the Washington Post Company has named Amer Yaqub publisher of Foreign Policy, replacing editor-in-chief and publisher Moises Naim, who will stay on in the editor capacity. Previously, Yaqub served as WPC's director of international advertising. WPC acquired Foreign Policy in September.
The Hearst Corporation has named Scott M. Sassa president of the company's entertainment and syndication group, replacing Bruce L. Paisner who served as executive vice president of the group. Sassa also was named senior vice president of Hearst Corporation.
Also at Hearst, Leslie Richardson was named art director for O, The Oprah Magazine. Most recently, Richardson served as art director at New York magazine.
Boulder, Colorado-based Elevation Outdoors magazine has named Doug Schnitzpahn editor-in-chief. Most recently, Schnitzpahn served as executive editor of Hooked on the Outdoors.