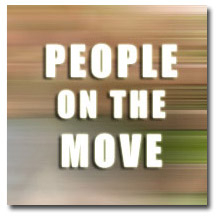 Howard Hochhauser has resigned from his post as CFO at Martha Stewart Living Omnimedia. Controller Allison Jacques will serve as interim CFO while the company searches for a replacement.
Disney Publishing Worldwide has named Deborah Mignucci vice president of sales and group publisher of U.S. consumer magazines, overseeing Wondertime and FamilyFun magazines. Most recently, Mignucci served as vice president and publisher of American Media's Fit Pregnancy.
American Media Inc. has named former Meredith Corp. group publisher Jeff Christian publisher of Fit Pregnancy and Mom and Baby magazines. He replaces Deb Mignucci, who is leaving the company.
Harvard Business Review has named James Mack central U.S. sales director. Previously, Mack served as midwest regional manager at the Economist Group's CFO magazine.

Nick Friedman has been promoted to editor-in-chief of Scholastic Parent & Child. Previously, Friedman served as senior editor.
Rodale has named Yelena Gitlin director of brand communications at Prevention. Most recently, Gitlin served in the public relations department at Bloomsbury USA.
The Los Angeles Times has announced a pair of staffing changes at LA, the Los Angeles Times Magazine: Former Virtus Media Sales principal Penn Jones has been named publisher, Nora Gervais, who served as advertising director, was promoted to associate publisher.
The Reader's Digest Association has named former Affinion Group executive vice president and CFO Thomas A. Williams senior vice president and CFO. Williams replaces acting CFO Harris Williams who will return to his position as managing director at RDA owner Ripplewood Holdings.
Brand Revolution founder John Kilcullen has been named to the Board of Directors of First30Days, a New York-based media company. Until February, Kilcullen served as president and publisher of Nielsen Business Media's Billboard Information Group.
Charter Financial Publishing Network, the publisher of Financial Advisor magazine, appointed Bill DiModugno publisher and Midwest advertising director. Most recently, DiModugno served as publisher of SouceMedia's On Wall Street and Bank Investment Consultant magazines.
Lindsay King Jacaman has been named publisher of Modern Luxury Dallas, Dallas Interiors and Dallas Brides. Jacman replaces Terri Provencal, who is leaving to launch a media consulting firm.
Newsmax Media has named Dorian Beach media and entertainment sales representative. Beach previously served as president and CEO of CRE8 Inc., an entertainment marketing agency.
Future-US has promoted Kristen Salvatore to associate general manager of PlayStation: The Official Magazine, PC Gamer, Qore and Edge Online. Previously, Salvatore served as editor-in-chief of PC Gamer.
Mike DuBose has resigned as CEO of advertising and direct marketing company Vertis Communications. The board of directors named Stephen M. Dyott chairman and Alex Sorokin interim president.
The Online Publishers Association has named Michael Drobac vice president of government affairs. Drobac most recently served as director of government affairs for IAC.