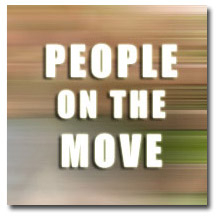 OK! Magazine has named Beth Jacobson as its director of communications. Previously, Jacobson served as publicity director at Rolling Stone.
Budget Travel made a pair of additions to its senior management team: Sara Greenwood as national advertising director for both Budget Travel and Girlfriend Getaways, and Lisa Budnick as account executive for Detroit. Most recently, Greenwood served as vice president and group publisher of Luxury SpaFinder.
In a reorganization of its sales teams into three divisions (rural lifestyles, collectibles and natural living) Topeka, Kansas-based Ogden Publications has announced a number of staffing changes: Rod Peterson was promoted to sales manager of the collectibles division; Kyle Jones, who served as a classified advertising representative, has been promoted to display advertising account executive for Motorcycle Classics magazine; and Shawn Meredith has been promoted to a classified account executive. In September, Ogden hired Steve Sabran as sales manager of the rural lifestyle sales division and says it is "close" to hiring a manager for the natural living division.
ForbesLife Executive Woman has named Mary Ellen Egan executive managing editor. Most recently, Egan served as associate editor and chief of reporters for Forbes.
Incisive Media has promoted Matthew McGowan to vice president and publisher of its digital marketing businesses. Previously, McGowan served as global vice president of marketing for the group.
Time Inc. has named former Fortune executive editor Craig Matters managing editor of Money. Previously, Matters served as senior editor and assistant managing editor at Money. He replaces Eric Schurenberg who left the company.
Meredith's Ladies' Home Journal has announced a pair of promotions: senior market editor Sue Owen Ernesta has been named fashion editor and Gabrielle Porcaro, who served as assistant fashion editor, was named associate fashion editor.
Waukesha, Wisconsin-based Kalmbach Publishing has appointed Jennifer Jones as credit manager. Previously, Jones served as accounts receivable manager at Adaptive Micro Systems.

Robin Shallow, who served as vice president of brand communications at Rodale, has been promoted to senior vice president of corporate communications. Shallow replaces Mia Carbonell, who resigned.