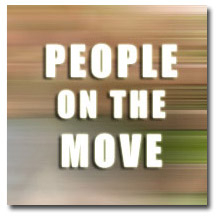 In the wake of Time Inc.'s dramatic restructuring, the company has announced numerous staffing changes. Some include: Ned Desmond, president of Time Inc. Interactive, is leaving the company; longtime Southern Progress CEO Tom Angelillo has resigned; Money magazine managing editor Eric Schurenberg is leaving the company; presidents Steve Sachs and John Brown will oversee the new lifestyle unit; in the business unit, Mark Ford has been named president and group publisher, John Reuter was named senior vice president and group general manager and Vivek Shah will serve as group digital president; in the lifestyle group, Paul Caine was named president and group publisher, David Geithner was appointed senior vice president and group general manager and Fran Hauser was named group digital president; and in the advertising sales and marketing group, Leslie Picard was named president of corporate sales and marketing and Andy Blau will serve as senior vice president and general manager.
American Media Inc. has announced staffing changes to its enthusiast group: Chris Lockwood has been named editor-in-chief of Muscle & Fitness and Allan Donnelly was promoted to executive editor of Flex. Also heading the Muscle & Fitness editorial team is Mike Carlson, who will report to Lockwood.
Roger Borsett has been named Northeast advertising sales director at Success. Previously, Borsett served in ad sales positions at Popular Mechanics, Kiplinger's Personal Finance and Smart Money.
United Business Media's Everything Channel appointed Rick Bellan to the newly-created position of director of audience acquisition. Most recently, Bellan served as director of delegate recruitment for TechTarget's audience development group.

Thea Palad has been named fashion market editor at Women's Health. Previously, Palad served as fashion credits editor at Marie Claire.
Popular Science has named Wendi S. Berger associate publisher. Berger most recently served as vice president of advertising sales at Kaboose Inc.
Dave Iannone, who most recently served as director of interactive strategy at FOLIO: parent Red 7 Media, has launched and will serve as president and CEO of Go Forward Media, a strategic and operational management consultancy firm for publishers. Joining Iannone are Paul Andrews as vice president of e-media sales and former Cygnus Business Media group publisher Christopher Hebert as vice president of content and operations.
Green lifestyle magazine Plenty has announced a pair of staffing changes: Paul Tullis has been named articles editor and Amy Schrier has been named associate publisher.