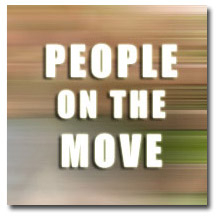 Sandow Media has named Patrick Williams vice president and publisher of Worth magazine. Most recently, Williams served as national financial category director at Condé Nast's Portfolio. Sandow acquired Worth from CurtCo Media in February.
The Reader's Digest Association has promoted Jodi Kahn to president of the Global RDA Interactive group. Previously, Kahn served as president of digital business, a position she held since 2006.
Glam Media has named Martha McCully fashion and style editorial advisor. McCully is a former InStyle executive editor and currently serves as a judge on HGTV's Design Star program.
Rodale has appointed Nicholas Pavach as integrated sales director of the Rodale Marketing Solutions group. Most recently, Pavach served as Outside magazine's Eastern sales director for its buyer's guide and Outside online.
Robert Parsons has joined Boston-based luxury media publishing firm RMS Media Group as creative director of its Northshore and Ocean Home magazines. Previously, Parsons spent eight years at Boston magazine, where he most recently served as creative director.
The Atlantic has made two personnel changes: Former Forbes group advertising director Felix DiFillipo has been named associate publisher and Bill McGarry, who most recently served as interactive sales director/digital strategist for CondéNet, has been named digital ad director.
Ken Detlet has been named vice president of digital sales at Ziff Davis Media. Previously, Detlet served as Vice president of national sales for Gannett Digital.
Topeka, Kansas-based Ogden Publications has named Steve Sabran as sales manager for Mother Earth News and Grit magazines. Most recently Sabran served as regional manager at United Seating & Mobility.
ScheinMedia has named Nancy Meyer editor of New York House, a monthly magazine covering residential and multi-family real estate, construction, design and green living in New York. Meyer joins the magazine from Home Furnishings News where she served as a senior editor.