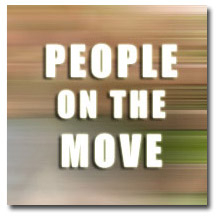 Edward Clark has been named editor-in-chief of EcoAgriBiz, a digital news product that focuses on green issues facing agribusiness. Clark was formerly editor of EcoAgriBiz's sister publication Egg Industry magazine.
Bauer Publishing Group has appointed Letena Lindsay to the newly created position of vice president of corporate communications. Most recently, Lindsay was public relations director for Hearst Magazines. Before that, she was public relations manager at Essence Communications.
Alpha Media Group has named Stephen Duggan cheif financial and operations officer. Duggan most recently served as CFO of the Publishing Group of America.
Meredith Corp. has announced a pair of promotions in its interactive division: National sales director Steve Hamkins has been named vice president of sales and Quentin Walz, who had served as director of sales development, replaces Hamkins as national sales director.
Apprise Media has named Brent Diamond president and CEO of its Action Pursuit Group. Diamond, who previously was CEO of Sports Information Group—publisher of the Daily Racing Form, replaces Craig Nickerson, who is retiring.
Newsweek has appointed Angela Leaney as chief marketing officer. Leaney previously served as senior vice president and creative director of MTV Networks' Nick Jr. Noggin and ParentsConnect products.
Entertainment Weekly has announced two personnel changes: Lisa Berman has rejoined the magazine as photo director and Julie Moore has been named director of event marketing.
Martha Stewart Living Omnimedia has named Orlando Reece senior vice president of broadcast sales. Reece previously served as executive director of sales strategy at Yahoo!.
Anne Valdespino has been named senior features editor at California's Orange Coast magazine. Formerly, Valdespino served as features editor of the OC Register.
USA Today has named its national ad sales team for Open Air magazine: Jeff Nellett has been named national sales director; Ted Chase as senior manager of advertising; Allison Hickey as northeast sales manager; and Alexandra Valdes as account executive.
Tami Mohney has been named vice president of operations at Rodale. Most recently, Mohney served as vice president of customer relations at Bookspan/Yes Solutions/Bertelsmann.
Spin magazine has appointed Bruce Taylor to the newly-created post of vice president of digital distribution. Previously, Taylor served as vice president of marketing for Snocap Inc., a digital licensing and copyright management services firm for the music industry.
Penton Media has named Jean B. Clifton executive vice president and CFO. Previously, Clifton served as a consultant since leaving the Reader's Digest Association as senior vice president and CFO. She replaces Eric Lundberg who rejoined ALM as CFO in February.
The Atlantic has announced a pair of personnel changes: former Western Interiors and Design circulation marketing director David Bergeman has been named circulation director and Wenner Media's Zazie Lucke has been named marketing director.
Niche Media's Boston Common magazine has named Larry Bean editor at large. Most recently, Bean served as editor-in-chief of the Robb Report since 2000.
South Norwalk, Connecticut-based Circulation Specialists, an outsource circulation management services provider, has named Baird Davis as a senior consultant. Davis, who retired from Ziff Davis in 1998, has since served as a consultant.
Kate Ferguson has been appointed editor-in-chief of Real Health magazine. Previously, Ferguson served as editor-in-chief of Today's Black Woman and managing editor of Black Men magazines.
Congressional Quarterly Inc. has named Victoria Lion Monroe associate publisher and vice president of advertising for Congressional Quarterly magazine. Most recently, Monroe led Greer, Margolis Mitchell Burns' Washington D.C.-area buying efforts.
Trend Offset Printing has promoted Wayne Peterson to general manager of its Texas division. Most recently, Peterson served as vice president of sales for the division.