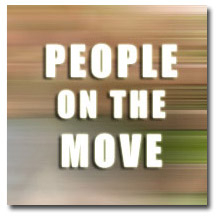 Jay Woodruff has been appointed editor-in-chief of Maxim.com, Alpha Media Group has announced. Woodruff most recently served as managing editor of EW.com, the Web site for Entertainment weekly. He replaces Gene Newman who is leaving the company July 18.
OK! magazine has announced several staffing appointments: Sean Bumgarner has been named creative director; Lilian Pons, who served as photo editor, has been promoted to features photo director; deputy editors Katie Caperton and Rob Shuter have been promoted to executive editors; senior reporter Shauna Bass has been named East Coast news editor; senior writer Laura Schreffler has been named East Coast lifestyle editor; copy chief Jason Maxey has been named editorial manager; Elizabeth Herr, who formerly was deputy copy chief, replaces Maxey as copy chief; and Laura Lane has been named staff writer.
Cygnus Business Media has named James Ownes publisher of Construction Distribution magazine. During his more than 25-year career, Owens has served at several distribution and construction titles including Industrial Distribution, Hardware Age and Practical Homeowner.
The Washington Post Company—owner of Newsweek—has named Hal Jones to succeed John Morse, who will retire at the end of 2008, as SVP of finance and CFO. Jones was most recently CEO of Washington Post subsidiary Kaplan Professional.
Prevention magazine has hired four new online sales managers: Olivia Gushin, most recently online sales manager at Womansday.com; Cheryl O'Donnell, Western region ad sales manager at Forbes.com; Kelly Mullen, manager of partnerships at Lifetime Networks; and Kristin O'Hara, online sales manager for TravelandLeisure.com.
Cathy Cristino has been named to the newly-created position of associate publisher, marketing for Home magazine and the Woman's Day special interest publications. Cristino joined HFM U.S. as Home's marketing director three years ago and helped launch two show houses for the company in 2007 and 2008.
Advanstar Communications has promoted Sherrie Krantz to the position of vice president, marketing for the company's fashion group. Krantz has been VP of marketing for Advanstar's Project Global Tradeshow since 2006. Before that, she worked as a public relations executive, first at Calvin Klein and then at Donna Karan International.
Former Meredith Corp. and F+W staffer William R. Reed has been named CEO of Cincinnati, Ohio-based book and curriculum products publisher CFM Religion Publishing Group. Reed joined CFM in December as COO.