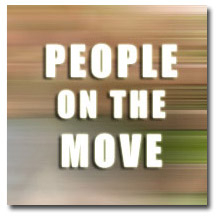 Following much industry speculation, Hearst today officially annoucned that former Elle fashion director and Project Runway judge Nina Garcia has been named fashion director at Marie Claire. Her appointment is effective September 2.
Reader's Digest has named Carlos Restrepo national sales director for rd.com. Most recently, Restrepo served as West Coast sales director at Univision.com.
Thirty-five years after founding Texas Monthly, publisher Mike Levy has announced that he is retiring. Levy, who is turning 62, plans to launch a marketing consulting practice and work with a charity foundation. His retirement is effective August 31.
Time Inc. has made several personnel changes. Money executive editor Craig Matters has moved to sister publication Fortune as executive editor. In 2001, Matters was one of the founding editors of CNNMoney.com. At Money, assistant managing editors Diane Harris and Ellen Stark have been promoted to replace Matters as executive editor. Patrick Regnier has been promoted from senior editor to assistant managing editor and Women's Health executive editor Beth Fenner has rejoined the magazine as assistant managing editor.
In an effort to build out its e-media operation, Advantage Business Media has announced three new hires. Volodya Krul has been named senior director of e-business development; former Cygnus Business Media director of inside sales Jeff Jost has been named director of media sales; and John Raguso has been named project manager.
Budget Travel magazine has appointed Carrie Sloan to the newly-created position of editor of its special edition Girlfriend Getaways magazine. Sloan formerly was editor-in-chief of Tango.
B-to-b publisher Milo Media has named Chris McClimon publisher of Construction Supply magazine, which is set to launch this fall. Most recently, McClimon served as associate publisher for Cygnus Business Media's Construction Distribution magazine.
Sandow Media has appointed Richard Bradley editor-in-chief of Worth
magazine. Most recently Bradley served as executive editor at 02138, which was acquired by Manhattan Media, the publisher announced today.
Condé Nast has announced a pair of management-level personnel changes. Former Allure vice president and publisher Nancy Berger Cardone has been named vice president and publisher of Gourmet. Cardone replaces Thomas Hartman, who was named vice president of corporate sales for the Condé Nast Media Group.
Kathryn Banino Bano has been named advertising director at Details. Previously, Bano had served as sales development director at Vanity Fair.
Time Out has promoted publisher Marisa Fariña to group publisher of Time Out New York, Time Out Chicago and Time Out New York Kids. Fariña joined the company in 1995 as marketing executive.
The Knot Inc.—publisher of weddings magazine The Knot—has appointed Carol Koh Evans as chief operating officer. Evans rejoins the company after serving as general manager for Massive Incorporated, a subsidiary of Microsoft.
Washington, D.C.-based Congressional Quarterly Inc. named Beth Bronder publisher of Governing magazine, replacing Peter Harkness, who retired. Also, deputy publisher Mark Stencel has been appointed to the newly-created position of editor and deputy publisher.
Rodale has appointed Beth Lamb as associate vice president of book marketing. Most recently, Lamb served as marketing director.
Latina Media Ventures—publishers of Latina magazine—has named Edward Lewis as chairman. Lewis is chairman and founder of Essence Communications.
The board of directors at Crain Communications has elevated four publishers to vice president status. They include: Advertising Age publisher Allison Arden, Advertising Age associate publisher Christopher Crain, AutoWeek publisher KC Crain, and Crain's New York Business publisher Jill Kaplan.
The Magazine Publishers of America has appointed Jennifer Broadbin as director of sponsorship. Previously, Broadbin was a salesperson at Reiman Media Group, a division of the Reader's Digest Association.