The Online Objection Bible (Abridged)
23 pages of strategies.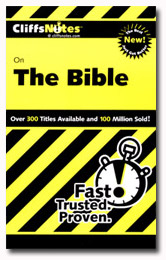 At the City and Regional Magazine Association's annual meeting, I released the first edition of "The Online Objection Bible (abridged)." This 23-page document shares specific strategies that integrated media salespeople can use to overcome the following objections:
"All our online $ goes to search"
"Not enough clicks"
"Print is dead"
"We don't buy integrated packages"
Download it for free here ...
RELATED LINKS

By Josh Gordon -- Josh Gordon is president of Smarter Media Sales.com where he works with publishers to maximize their online and print revenue through training, consulting, and representation.


Post Comment / Discuss This Blog - Info/Rules