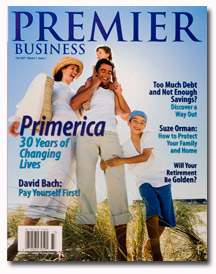 Premiere Business, which I panned last summer, is now back with a second volume, which also happens to be a second issue. The good news? They decided to commission some real photography for this one rather than relying on stock. The bad news? It still has an editorial mission along the lines of, "Hey kids, let's set up a business magazine in the old barn." Oh, and the Web site still isn't.
[EDITOR'S NOTE: Buy Jandos' new book!]
Secrets of the Top Editors: Peer-to-Peer Conversations
Check out this related session at The Folio: Show, November 1-2 in NYC!
Whether B2B, association, consumer or regional, all magazine editors face many of the same issues. It's not just about coming…