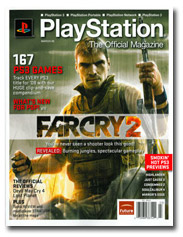 Future US, the San Francisco-based music and video game enthusiast publisher, is set to launch a custom publishing division. An announcement is expected today.
Future publishes Official Xbox Magazine, PlayStation: The Official Magazine, PC Gamer, Maximum PC, Mac|Life, Nintendo Power, Pregnancy, Future Snowboarding, Guitar World and Revolver, as well as a number of Web sites.
The company has quietly cobbled together a number of big ticket custom clients, including Microsoft, AT&T and Circuit City.
The U.S. division will be modeled after Future UK Plus, the company's British custom outfit. John Gower, former head of customer publishing at Future Plus UK, will lead Future US' custom operations.
Expanding Your Brand into Live Events
Check out this related session at The Folio: Show, November 1-2 in NYC!
Editorial franchises—things like the annual "Top Innovators" or "Best Places," or "Hottest Companies—become franchises because there's a proven audience that…